CM refuses to bow down to pressure, says govt is considering a comprehensive policy with improvements.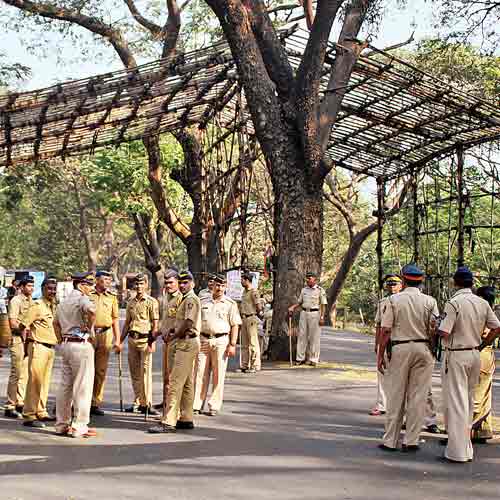 Indicating that the toll system would continue despite violent agitations at many places, chief minister Prithviraj Chavan on Wednesday said the system was put in place to facilitate speedy construction of new roads.
He said the state government would look into specific complaints of those who charge higher toll than permitted or those charging irregular toll fees.
The CM said the whole toll policy would be designed in such a way that only the upper class people who travel in cars will pay toll. "A comprehensive toll policy with improvements is under consideration of the government," he said, adding that toll was being charged after a tripartite agreement with private parties.
Chavan pointed out that Anna Hazare had raised the issue of toll charges after which the state decided to install electronic display boards at all toll plazas. According to Chavan, the state transport buses have been exempted from paying toll.
Without naming Maharashtra Navnirman Sena (MNS) chief Raj Thackeray, who had asked his followers not to pay toll and thrash anyone who objected, Chavan said "statements" were being examined and action would be taken as per the law.
"You cannot take law into your hands and pressure the government," Chavan said.
On the violent agitation against toll in Kolhapur, Chavan said the Kolhapur Municipal Corporation has agreed to take some responsibility with regard to the toll plaza.
70 Raj party men detained, released
Maharashtra Navnirman Sena (MNS) workers protested at Aarey toll booth in Goregaon (East) on Wednesday afternoon. About 20 MNS workers shouted anti-government slogans near Aarey toll booth around 12.15 pm protesting the toll system. The protest was peaceful and it ended after the police asked them to clear the road. Seventy of them were detained by the Vanrai police and later let off. No case was registered.