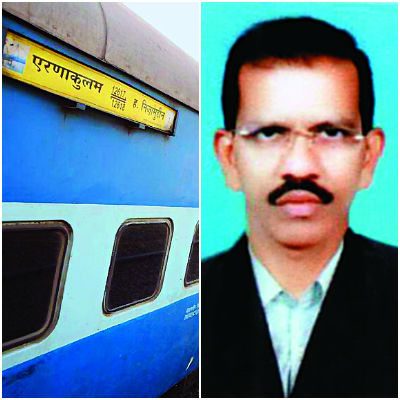 The menace of travellers being drugged and looted inside some Kerala-bound trains on the Konkan Railway route has once again come back to haunt both security agencies as well as passengers.
Who spotted the victims?
Three people onboard the 12618 Nizamuddin – Ernakulam Mangala Express were found unconscious on their berths by a ticket-checker when the train reached Panvel station on August 3.
According to Konkan Railway officials, the matter might not have come to light at all if not for the diligence of travelling ticket examiner V K Chendavankar, who found something amiss and informed the Konkan control room about the incident.
What had happened to them?
Chendavankar had boarded the train for ticket checking duty at Panvel and came across the three passengers, including a woman, in coach S-10, berths 50, 51 and 53. The lady passenger, who was in a position to talk, told Chendavankar that someone had offered them tea when the train must have been near Nashik. Everything else was a blur, the passenger told Chendavankar. The passengers said that a purse containing cash of Rs. 22000, a gold chain of around 3 tolas, three gold bangles, an ATM card and some other documents were stolen from them.
Where were they targeted?
The train reaches Nashik at around 5:15am and Igatpuri around 6:40am, perfect time for some of these gangs to offer tea laced with sedatives to unsuspecting passengers they befriend along the journey, said officials who have followed such drugging cases in the past. KR officials meanwhile have lauded Chendavankar for alerting the RPF and also ensuring medical staff at Kolad and Chiplun were activated.
How did TTE help victims?
The TTE contacted the relative of the semi-conscious passenger on her phone who asked the TTE to bring the passengers to Madgaon, but seeing the gravity of the case, the TTE convinced the passenger to alight at Chiplun where they can be provided medical aid. "After she agreed, the three passengers were de-trained at Chiplun station and readily escorted to Life Care Hospital at Chiplun by ambulance with RPF and medical staff of Konkan Railway," said KR in a statement.
While no case was registered, KR officials handed over the details of the case to Central Railway unit of RPF as both Igatpuri and Nashik fall within the latter's jurisdiction.