Local activists, under the Right to Pee initiative, call on BMC to meet their demands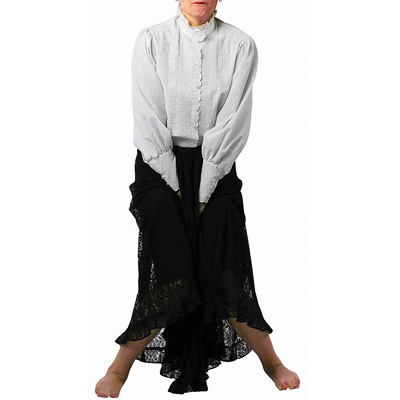 Right to Pee (RTP), an initiative spearheaded by 33 NGOs across Mumbai has stirred quite a storm. The initiative demands that more number of cleaner and safer toilets be built in the city for women, without charging them a penny. Though the concept of RTP may sound absurd, it's rather sad as it highlights the apathetic attitude of the civic body towards the basic civic demands of women.
The initiative was taken up in 2011 and has seen aggressive campaigning on the social media but only recently, the BMC commissioner met up with the activists to discuss the issue. Mumtaj Shaikh, an activist at the forefront of the campaign, explains, "Since last two and a half years, we have been persuading the civic body to work on this issue.
Around nine months back in a meeting with the BMC, the officials had promised to set up a committee, assuring us that the work will get done. In a recent meeting too, Commissioner Kunte made the same promise. But has there been any progress since then?"
The proposal is not only about building the toilets, but also maintaining and equipping them with basic facilities. The campaign also demands a dustbin, wash basin and proper latches on the toilet doors, along with a female caretaker so that women feel safe when using the toilets.
Supriya Sonar, another campaign activist, shares, "The BMC has a provision for a gender budget, which allows it to build toilets for women. Despite that, there has been no plan of action."
A planning committee that includes members from the BMC and the RTP has been set up. Presently, the committee has planned a meeting to discuss the construction of toilets from Ward/C and areas of Dadar and Byculla.
Sonar added, "We are urging more and more people, activists as well as NGOs to join this initiative so that the BMC is forced to take action. Only when there is mass participation in the campaign, can there be any difference."
Apart from Shaikh and Sonar, the planning committee includes Suresh Khedamba, Maruti Kesarkar and Deepa Pawar. On the BMC side, the committee includes Prakash Patil - Deputy Municipal Commissioner (solid waste management), Dr Sangita Hasnale - Assistant Municipal Commissioner-C/Ward, Nutan Ghotge - Municipal Architect, Dr. Chanda Jadhav - Assistant Municipal Commissioner-Ward/T and Prachi Jambhekar - Assistant Commissioner (Planning).
To get in touch with them:
rightopeemumbai@gmail.com FB: www.facebook.com/groups/righttopee/ Twitter: twitter.com/RightToPee