A girl was rescued and arrested after keeping the Mumbai police on their toes when she went to the ledge of a residential building in Kherwadi, Bandra (East) and threatened to commit suicide by jumping off on Friday evening.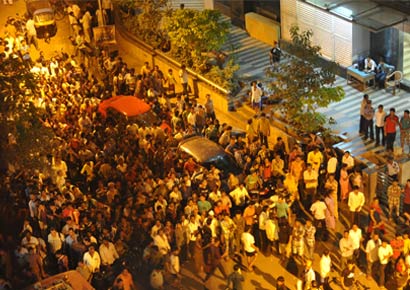 According to Kherw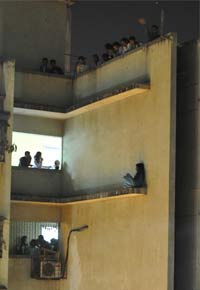 adi police, at around 8.30 pm, this 17-year-old girl resident of Siddhivinayak residential building near Guru Nanak hospital in Bandra, had a fight with her parents over her male friends. It was alleged that her parents were not happy with her male friends.
After the fight with her parents, the minor went missing. Her neighbours and parents looked for and later found her on the ledge of their building.
Her parents then called the police and tried to convince her to come down. But she refused and threatend that if they came too close to her, she would kill herself with a knife.
A police van was also immediately rushed to the spot and the fire brigade was also pressed into service.