BMC's apathy exposed with unfinished school standing at Tardeo for the last five years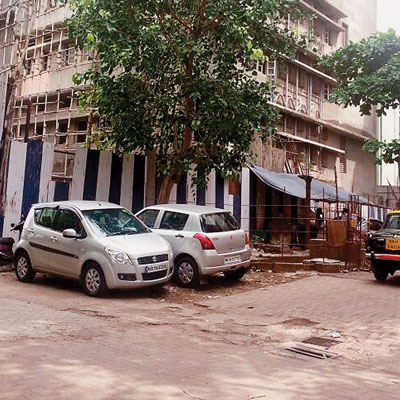 For the last five years, a BMC school in the posh locality of South Mumbai has not been opened to the public. The five storied, BMC school at Janta Nagar, Tardeo, had been under construction with only a part of the work left to be completed. But, it has been in this condition for the last five years; and because of this, some children from around the locality have not been attending school. These kids mostly belong to the low income group and cannot afford to study in other schools.
It is alleged that the builder and the Education Department at Municipal Corporation of Greater Mumbai's (MGCM) lackadaisical attitude has led to this pathetic situation. The construction of this school building started as a part of the redevelopment plan which was approved a few years back by the then-serving Municipal Commissioner.
Mangal Prabhat Lodha, MLA, Malabar Hill, says, "I have been following this issue relentlessly for the last two years and last week, I met Municipal Commissioner Sitaram Kunte to discuss it. It is shocking that the BMC usually says that there's no money or place, while this huge property that costs approximately Rs50,000 crore is unused."
The authority has failed to follow up with the developers of the school or to take charge of it and help children who are deprived of education.
Commissioner Kunte, recently, ordered the Deputy Municipal Commissioner (Education) to take possession of the school within a week. Lodha added, "The Building Proposals Department has given the directives to find out the level of work that is incomplete, cost of the repairs of the work already done, and also to penalise the defaulting builder."