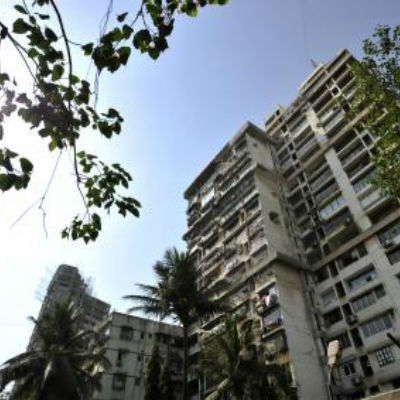 It has been a tough year for the Campa Cola residents and Sunday just added to their misery.
Eighty three-year-old Chakravarty Chawla, a resident of Orchid apartments, passed away on Sunday morning due to brain stroke. Chawla was one of the 96 flat owners facing eviction following Supreme Court ruling last year.
Over the past nine months, this is the third case of senior citizen succumbs, largely due to the prospect of demolition of their flats, claimed the residents.
Chawla was admitted to Tardeo-based Bhatia Hospital, a fortnight ago after he suffered a brain stroke. In those 16 days in the ICU, he also experienced cardiac and paralytic strokes that further deteriorated his health.
Family members of Chawla, said more than the ailments, it was the stress that took his life. The Chawlas' have been living in the compound for the past two-and-half decades.
"My father was fit and fine and would go to work until last year, when the SC order came. He was under tremendous stress. Over the past two days, his oxygen levels had dropped. On Saturday, he wrote us a note saying he wanted to return home," Sanjiv, Chawla's elder son.
Sanjiv claimed his father would often ask family members about the development in the societies' issue, especially after May 31, which was the deadline set by SC for the residents to vacate their flats. "After May 31, he kept asking us about the matter. We did not want to tell him anything. But the issue kept playing on his mind. My father had purchased the home with his hard-earned money that too after a BMC engineer recommended him," he added.
Earlier, Midtown apartments resident Radha Mittal (78), and an occupant in Orchid apartments, Basanti Devi Dani passed away in September and November respectively last year.
According to other residents, there are at least 50 senior citizens, who are facing eviction.