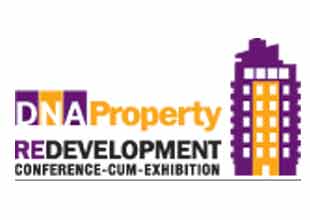 The Shiv Sena, which has opposed the state's decision on extending the cut-off date for slum rehabilitation, on Sunday took a stand that was little known. Speaking on the concluding day of DNA's fifth Property.
Redevelopment Conference-cum-Seminar on Sunday, party leader Subhash Desai said the state should consider giving the present occupants of pre-1995 slums benefits of the Slum Rehabilitation Authority (SRA) to speed up rehabilitation and clearing of slums.
"The government has been looking for people who have been living in slums since before 1995. But as people have already sold those houses in many cases, there is no solution for them and they continue to live in inhuman conditions," Desai said, adding that the government is not implementing the scheme in its true spirit.
When asked if he was expressing his views or that of the party's, he said, "Our party feels there should be uniformity in what constitutes the project-affected people. If, for its projects, the MMRDA considers those holding on to slums as project-affected, for slums too the same criteria must be there. We are for a uniform policy."
The second day of the exhibition, which was held at the NSE Grounds in Goregaon, was more informative and interactive as leaders promised to take on issues that concern citizens.
"I will definitely take up the issue of rehab component in the proposed housing regulatory bill," said MLA Amin Patel.
CEO and MD of Essel Finance, Amit Goenka spoke about funding of redevelopment projects and how his company could help finance some.
Other issues discussed included conveyance, repairs and maintenance of societies, project management consultants and changes to the state's cooperative societies act.
Speaking on the amendment that will change the functioning of the act, activist Krishnaraj Rao said, "There will be concept of active members, no arbitrators in case of new non-aided societies and dispute redressal committee among other things."
Peddar Road resident Rajendra Gawde said, "I liked what [advocate] Vinod Sampat said on how we should approach developers and be careful while signing agreements."
For more details, visit www.dnaindia.com/propertyredevelopment