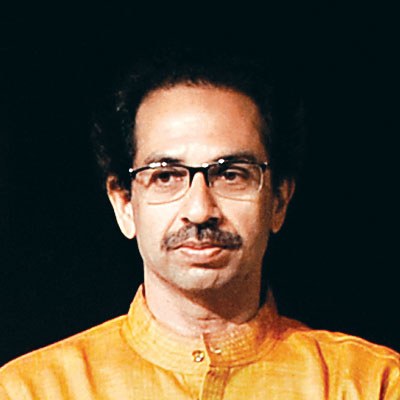 The 'Mahayuti' (grand alliance) may not formally declare a chief ministerial candidate before the assembly polls though contenders from both, Shiv Sena and BJP, have thrown their hats into the ring.
While Sena is eager on projecting Uddhav Thackeray as its chief ministerial nominee, BJP had been pitching for people like Gopinath Munde, who passed away recently, leader of opposition Vinod Tawade and state unit chief Devendra Fadnavis. Munde's death has, however, shifted the balance in Sena's favour.
Senior BJP leaders now say they prefer putting this contentious issue on the back-burner, lest it leads to infighting, affecting their performance. "We may not declare the chief ministerial candidate. It would be prudent to see which party has more legislators post-elections and then decide," a senior BJP leader told dna.
"Now, we will have to project just one leader, Narendra Modi, in Maharashtra, and win the polls in his name," he said, adding that any chief ministerial contender would have to have strong public acceptability. BJP will also have to deal with the internecine rivalry in groups within the party, and the unease in Sena over the party flexing its muscles.
A survey by the BJP in Maharashtra showed that 82% voters wanted BJP-Sena in power in the state too, and just 22% favoured the CM candidate being projected before the polls.
A senior BJP leader stressed that the name of the chief ministerial nominee would be decided by consensus, and didn't completely rule out the likelihood of Mahayuti deciding on a face before the polls.
Shiv Sena sources said with the polls a few months away, it was too early to predict if they would formally project Uddhav as the chief ministerial nominee. "For Shiv Sena, Uddhav is the chief ministerial face," said a senior leader.
Mahayuti's unprecedented success in the Lok Sabha polls has led to the BJP shedding its underdog status in the alliance. However, Munde's death may tilt the scales in Sena's favour. And the BJP wants the seat-sharing pact, which saw Sena contesting 169 of the 288 seats in 2009, being re-worked on "realistic" grounds.
Another BJP leader said even if Sena was intent on declaring Uddhav as the chief ministerial nominee, it would require BJP's consent. "When we decided on Modi as our prime ministerial candidate, we spoke to the Sena leadership despite that party being a regional force," he added.
BJP leaders, however, admit that while the Lok Sabha polls saw the 'Modi wave' in Maharashtra, they had to factor in the probability of this petering down to just 'Modi effect' during the assembly polls due to the changed political references. However, Sena and BJP claim they are confident of sweeping the elections.
That Sena and BJP will have to accommodate four more allies—RPI (A), Hatkanangale MP Raju Shetti's Swabhimaani Paksha, Mahadeo Jankar's Rashtriya Samaj Paksha (RSP) and Vinayak Mete's Shivasangram—may complicate matters.
Mahayuti swept 243 of the 288 assembly segments in Maharashtra in the Lok Sabha polls, and this included those represented by heavyweights like home minister RR Patil (Tasgaon), rural development minister Jayant Patil (Islampur) and industries minister Narayan Rane (Kudal).