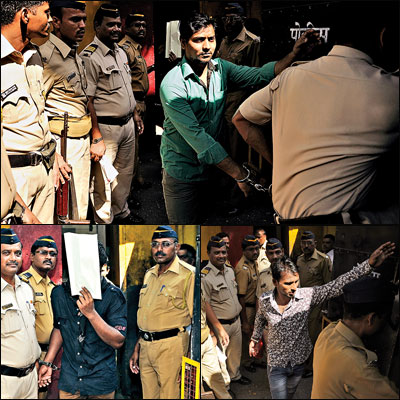 The sessions court on Thursday in all likelihood may decide if the three of the four convicts in the August 20 Shakti Mills gang-rape case are held guilty of the repeat offenders' charge.
After principal judge Shalini Phansalkar Joshi sentenced the convicts in the July 31 Shakti Mill's gang-rape case, the prosecution had filed an application pleading the court to apply section 376 (E) of the Indian Penal Code against the three of the four convicts (repeat offenders) — Vijay Jadhav, Kasim Sheikh alias Bangali and Salim Ansari. The court, after hearing the arguments advanced on the issue by the prosecution as well as the defence counsel, had slapped the convicts with the new charge, thereby directing the prosecution to prove the charge.
The prosecution had then examined three witnesses to prove the new charge. The witnesses were later cross examined by the defence counsels.
On Wednesday, the defence re-examined three more of the prosecution's witnesses. After re-examination, another defence advocate, Prakash Salsingekar, filed another application in order to recall 16 witnesses, which included the victims, their mothers, their employers and the investigating officers in both the cases.
However, special public prosecutor Ujjwal Nikam called the application vexatious and said that the defence made such an application with an intention of prolonging the trail. Thus he objected to it.
The court, after hearing the arguments held that the relevance of the witnesses (that the defence wanted to recall) with respect to 376 (E) is not explained and the application made by the defence is vague. The court further maintained that just because there is a provision to recall the witnesses, they should not be harassed.
The court then asked the prosecution and the defence advocates to initiate their final arguments on the issue of repeat offenders on Thursday.
Speaking to dna, Nikam said, "On Thursday, we would initiate the final arguments and the court might pass orders on the same."