Both Mumbai North and North-West MPs deny charges in the right-to-information reply procured by activist Vihar Durve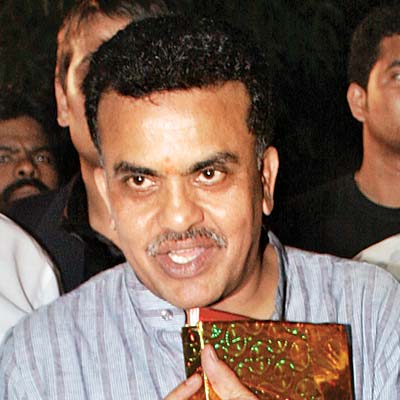 An amount of Rs72.84 lakh of Member of Parliament Local Areas Development Scheme (MPLADS) fund of two elected representatives lay unspent from 2009 to 2013, reveals an inspection report of the accounts of the Collector of Mumbai Suburban District.
This fund is given to parliamentarians for schemes in their constituencies. Each member receives Rs5 crore a year under this scheme.
The two parliamentarians, whose fund lay unused, include Sanjay Nirupam and Gurudas Kamat, a former Union minister of state who had the maximum funds lying with implementing agencies.
Right To Information activist Vihar Durve, who sourced the information from the office of Prinicpal Accountant General of Maharashtra, said that Rs44.50 lakh of Nirupam's fund was unspent while Rs28.34 lakh lay unspent from Kamat's fund.
While Nirupam has disputed the claim, Kamat too refuted the report findings.
The reply to the Right To Information query, the Principal Accountant General of Maharashtra has also pointed out that the amount of funds that had not been disbursed by the Union government is Rs1,467.83 lakh.
Sanjay Patil was not available for comment.
Funds not received
As for funds not disbursed, Gurudas Kamat topped the list Rs533.54 lakh while Sanjay Patil (Mumbai North East) has Rs384.96 lakh not disbursed. Sanjay Nirupam (North Mumbai) has Rs322.88 lakh not disbursed and Priya Dutt (North Central) has Rs226.45 lakh not disbursed.
The other side
Priya Dutt said there were no funds which were still to be disbursed. "There is delay in utilisation of funds in the new process as e-tendering is carried out for all works. We have to issue a letter to MHADA (the state's housing authority) and they carry out the work. In this process, there is some delay if the tenders fail to draw a response," said Dutt.
Sanjay Nirupam, however, denied the possiblibity that funds were lying unutilised or not disbursed. "I think the agency doing inspection should reverify. There is a possibility that some works have not started because of the tendering process, but not from my end as I find a shortage of funds to carry out development work."
Gurudas Kamat rubbished the report saying he had exhausted his entire fund around October last year. "There is nothing unutilised or not disbursed. It's just that the officials create confusion while providing information," he said.