Baravkar blames 52 people including cops and politicians in a note written on stamp paper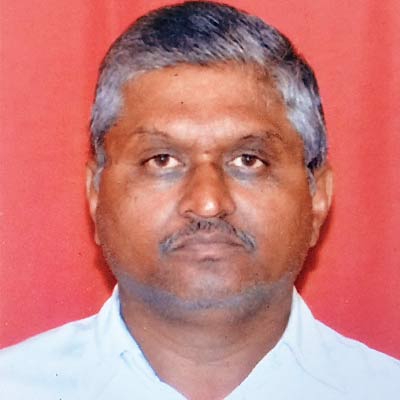 The suicide of 52-year-old RTI activist Vilas Baravkar, who had been highlighting the irregularities in the construction activities in and around Chakan has sent the local police as well as politicians in a tizzy. In his four page suicide note, written on a Rs 100 stamp paper, Baravkar has named serving and former IPS officers and local politicians.
Baravkar allegedly hanged himself to death at his residence in Chakan in the wee hours of Tuesday. With Baravkar's suicide, Pune RTI activists' security issue has come back to the fore. Satish Shetty was murdered in mysterious circumstances in broad daylight and the police are yet to nab his killers. Another RTI activist Shivaji Raut also claims to have been threatened.
Baravkar has named police officers like Vishwas Nangre Patil, Pratap Dighavkar, two deputy superintendents of police from Khed division and politicians like former legislator Ram Kandage, Suresh Gore, Ashok Bhujbal, Kiran Manjre and Krushna Nanekar.
Baravkar had gone to Khed tehsildar's office for some work on Monday. After returning home he sent back his security escort constable Suresh Jadhav and sat down to write what later turned out to be the suicide note. While his family members slept separately, Baravkar seems to have gone in another room and hanged himself to death. Baravkar's wife didn't see him in the morning and found the room was locked from inside. She called her son and the door was broke open. The local police were informed about the incident. Spot panchnama revealed the suicide note and the body was moved to the hospital. As the news spread, RTI activists and others gathered before the hospital demanding strict action against those named in the note. Baravkar's family, too, refused to accept the body demanding stringent action. Eventually, top police officers intervened and assured them of fair investigation and convinced the family to accept the body.
Additional superintendent of police Vijaykumar Magar, who visited the spot and met Baravkar's relatives, said that the situation was under control. He, however, refused to elaborate on the investigations as it was too early.