When introduced, there were not stops between starting and destination stations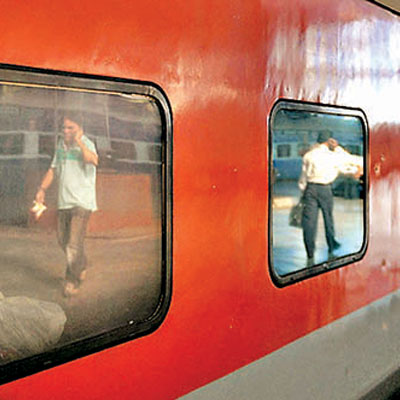 The railway ministry has decided to give its premium trains — the ones with fluctuating ticket prices based on demand — a maximum of five halts in order to increase their popularity. It has also been decided to run them in a fixed pattern so that people get to know about the trains better.
The railway ministry, when it had first announced these premium trains, had declared that these trains would have no halts in between the starting and destination stations.
This was decided after the railways realised that unlike the Mumbai-Delhi premium trains, which did remarkably well during its inaugural season late December, there might be problems selling seats on other routes if halts were not allowed.
For example, the Mumbai-Jaipur train which will have its first run from Jaipur to Mumbai on April 13, has sold a paltry 20 seats as on Friday evening. "Just one 2-AC ticket and three 3-AC tickets have been sold.
The rest 16 are sleeper-class tickets. It is a very sluggish start," said a senior railway official. The Mumbai-Jaipur train will have halts at Surat, Ahmedabad, Abu Road, Falna and Ajmer.
The other problem the railways was facing was that despite press releases and advertisements about the premium trains, not many people seem to be aware of them. "To counter that we have decided to run it in a fixed pattern. For example, the Mumbai-Jaipur premium train will run every Monday from April 14 to June 30. Similarly, the train will depart from Jaipur every Sunday between April 13 to June 29. Hopefully, the sales will pick up for such trains," said the official.
The railways is betting heavily on such premium trains with fluctuating ticket prices as they bring in extra revenue. These trains were announced in the railway budget this year after the inaugural train that was run between Mumbai and Delhi for the first time on December 24 earned the much-needed revenue. The train earned 48 per cent more than the Mumbai-Delhi Rajdhani that ran during the same period.