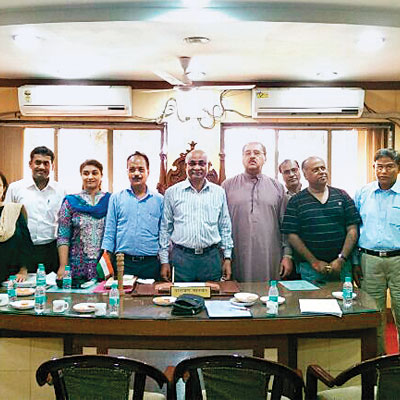 A team of government officials from Pakistan visited Vasai-Virar region to study how rainwater harvesting is being implemented here. They met the civic chief and engineers in the town planning development. The Vasai Virar Municipal Corporation (VVMC) has made it mandatory to implement rainwater harvesting system in upcoming housing projects in order to acquire occupancy certificates.
The 7-member Pakistan team comprising officials in Land Reclamation and Irrigation department, project officers, an urban chief and a geologist accompanied by Indian officials visited a building project in which rainwater harvesting system has been implemented. Around 300 buildings here have installed the system.
"VVMC is the first civic body to initiate rainwater harvesting project aggressively. It's mandatory for developers to keep ample space and amenities for rainwater harvesting in new DCRs, said Narayan Mankar, mayor, Vasai-Virar.
"Officials in Pakistan government felt the need for harvesting water in some regions in their country and when they made inquiries in India, they found that VVMC had successfully implemented the project. Now they plan to introduce rainwater harvesting in their country in the same manner as it has been implemented in VVMC, said Govind Rathod, VVMC civic chief (temporary).