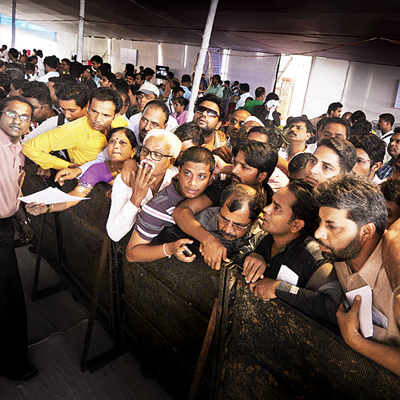 Maharashtra Housing and Area Development Authority (Mhada) held its housing lottery draw on Wednesday, but it didn't receive any application for around 250 apartments. Moreover, it was announced that around 3,000 homes would be put up for sale for next year's edition.
As per the rough plan announced by a senior Mhada official, "Next year's lottery draw will have around 3,000 tenements. Out of these, approximately 1,000 will be from different locations of Mumbai." The rest 2,000-odd 'affordable units' would be spread at three locations outside the civic limits of Mumbai — Bolinj in Virar and Balkhum and Chiltalsar in Thane.
When the official was questioned about the high prices of 'affordable homes', he said, "We have a proposal to bring down the overall cost of flats. It will be put forward in our authority meeting. If approved, prices will come down by Rs50,000 to Rs1,50,000."
Most likely, the lottery draw for the next edition will be held on May 31. This year, it was held in June due to general elections in May.
Out of the 2,641 flats that were up for sale this year, there weren't any applications for a few flats that were reserved for MP, MLA or MLC under the economically weaker section. Therefore, there is a possibility of the same being allotted to applicants on the waiting list of other reservations.
One of the winners of the draw, MD Pathak, said, "I wasn't hoping much this year as for the last few years I have been applying for Mhada's affordable homes, but in vain. This time, however, it was obviously a pleasant surprise. I had even applied for Kurla, but as luck would have had it, I got through for a flat at Virar."