Why? The tedious process makes it difficult for many armed personnel posted in areas away from their homes to cast their vote.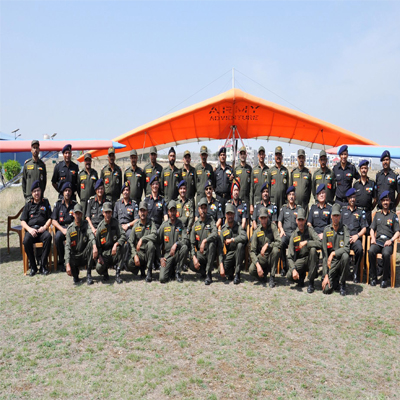 Subscribers to change.org received a petition this morning titled, '23 lakh armed forces personnel cannot vote easily'. The message addressed to the Chief Election Commissioner of the Election Commission, V.Sampath wants soldiers to be provided with better facilities to cast their vote during elections. As the citizens of India, we have the right to vote for the person or the party of our choice. But the citizens who protect the country on borders are often unable to practice their right to vote because they are posted in areas that are away from their registered addresses. They do have an option of postal ballot or proxy voting but these options either have long procedures or are not executable in terms of time.
Proxy voting was introduced on September 22nd 2003. The person who'll vote as a proxy on behalf of a the army service personnel has to be an eligible voter from the same constituency. He/she will get a form (Form2) which is to be filled and submitted to the Commanding Officer. The CO will forward the proxy form for verification to the concerned authorities and an acknowledgment is sent back to the CO.
The Form 13 is to be filled by the soldier that has the details of the proxy person. It's a proof that has to be produced at the polling booth by the proxy. This form has to be attested by a first class magistrate. Even though the procedure is tedious and time consuming a large number of soldiers have used the provision of proxy voting. But according to the petition, there are many soldiers who don't vote.
The petition says many soldiers do not know that such a provision exists. According to a senior army official, "Senior officials are aware of the provision but many soldiers are unaware of it".
Another provision is postal ballot, which can be practiced by army officers and their family members. Through this method the ballot papers are sent to the voters through post and they are returned to the electors by post after casting the vote. But sometimes there is a delay in sending the ballot papers to the voters and many of the family members are not even aware of the provision.
Following is the link to the petition: http://www.change.org/en-IN/petitions/make-sure-our-armed-forces-personnel-are-able-to-vote