Likely to get president's nod soon; retired bureaucrat will head the body.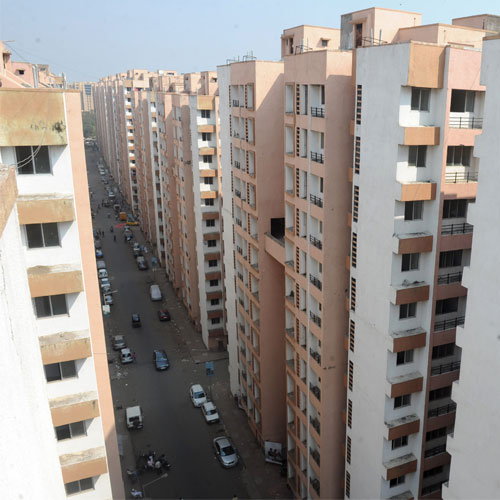 Even as the housing regulatory Bill awaits the president's signature, the proposed housing regulatory body too is set to see the light of the day by the time the new year rings in.
Senior government officials from state housing department told dna that the housing regulatory bill is a game changer. "It's a real New Year gift to buyers who often end up being cheated by unscrupulous developers. We hope that within a week or so, the president signs the housing regulatory bill. Once that is done, we will issue a notification setting up the regulatory body which will be headed by a retired bureaucrat of principal secretary rank," said Dr Shrikant Pulkundwar, under-secretary in the state housing department.
He added that the bureaucrat should possess knowledge of housing and urban development department. He said that if the housing regulatory body receives numerous complaints and it is difficult to them to address these, then such committees would be extended to various cities and regions. The housing regulatory body will function from Mhada's office in Bandra, said Dr Pulkundwar.
Ramesh Prabhu, chairman of Maharashtra Housing and Societies Welfare, said, "We lack on the implementation front. We have several good laws but they are ineffective because they were not implemented property and effectively. We need a strong ruling government like the Aam Aadmi Party which is serious about rooting out corruption and is fearless to take bold decisions," he said.
Atul Nemade, a real estate expert, said that the Bill does not cover a crucial grey area in real estate. "Housing prices are beyond the common man's reach. If the state government's focus is to reduce inflated prices, it should impose heavy taxes if someone buys more than one house. We should also monitor and curb benami transactions that will ease property prices. In this manner, only genuine people will buy houses. Investors will not buy several houses at the initial stage of a project launch, thus depriving real buyers," he said.

Follow the rules or pay up
Registration of all projects with the housing regulatory body is mandatory. The registration fee is Rs50,000. Developers have to upload the proposals and architecture plan on the government website.
If the land for the project is disputed, then the registration would be cancelled.
Developers should give building conveyance within four months of the date of handing over the flats.
Punishment for non-registration of flats can go up to Rs1,000 per day. The penalty for flouting various sections of the Act by the promoter will range from Rs10,000 to Rs1 cr.