Some communities require various items to carry out all the rituals satisfactorily.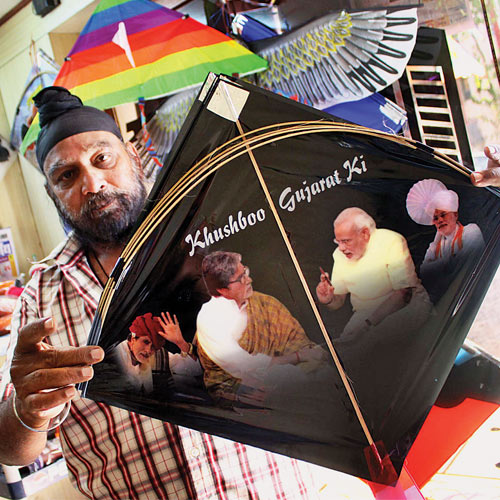 Makar Sankranti, a festival celebrated by most communities, falls on January 14 this year. Barring the significance of this festival, the rituals and the way different communities celebrate this festival vary. Some communities require various items in order to carry out all the rituals satisfactorily.
Tamilians, who celebrate Pongal, make a full, four-day celebration of it. For puja, sugarcane, turmeric and ginger plants with the fresh rhizomes are necessary. The next day, women place various delicacies on leaves of either ginger or turmeric and invite crows to eat them. As these plants wither easily, they arrive in the market a few days before the festival. "The stocks arrived by Saturday afternoon. We will stock around 700 sugarcanes and six bunches of turmeric plants, with each bunch containing 20-25 plants. While one sugarcane will cost Rs50, turmeric and ginger plants will cost anywhere between Rs15 to Rs60, depending on the size. A small plant will include around four turmeric or ginger rhizomes, while a big one will have 10-12 of them," said K Vishwanathan Iyer, owner of GVS Stores in Vashi.
He added that while some Tamil communities buy around 10 whole sugarcanes, 80% of them prefer to buy only half or quarter of one sugarcane. "Many find it difficult to eat an entire sugarcane and therefore, buy only a part of it for the puja. Some even ask only for pieces of sugarcane," said Iyer, adding that in comparison to last year, prices of all items have gone up by 10-15% this year.
Srinivasan Muttaiah, owner of Krishna stores in sector 15, Koparkhairane, will also be getting his stock today. "Prices of turmeric and ginger plants are more or less the same, around Rs35. One sugarcane is available for Rs50 and there has not been much change in prices as compared to last year."
The festival is incomplete without a fun-filled kite-flying activity. Gujaratis, Marwaris and Punjabis buy kites of different varieties every year. Ravinder Pal singh, owner of Navneet Kites in sector 16, Vashi, has been in the business for over 20 years and has stacked up a variety of kites.
"Their prices range from Rs5 to Rs200. While some have already come to buy kites, the business is at its peak during the two to three days only. We have kites with personalities like Narendra Modi, Katrina Kaif, and the Chennai Express duo — Shah Rukh Khan and Deepika Padukone. For children, there are options like Doraemon, Chota Bheem, and Ben10 kites, to name a few," he says.