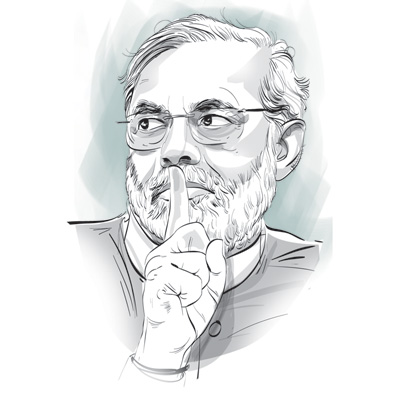 He used to be a vociferous critic of the Congress government, never tired of raising issues in front of the media. But the aggressive image of Kirit Somaiya has seen a sea change following his victory in the Lok Sabha elections. The parliamentarian from city nowadays is an elusive figure. Not just Somaiya, several other blazing guns from BJP have fallen silent after their victory in the general elections, thanks to a diktat by Prime Minister Narendra Modi: Not to speak to the press.
Why the gag order?
With the assembly elections round the corner, Modi wants his MPs to focus on work and keep away from controversies. He had called a meeting of all 23 Lok Sabha members from Maharashtra on Tuesday to discuss the poll strategy and share their experience. When dna spoke to some of those who were part of the hour-long discussion, they categorically refused to divulge any information, saying they had been asked not to. Somaiya said: Sorry.
What has Modi told them?
The politicians said Modi has told them that they would not be given tickets for future Lok Sabha elections if they are found speaking to the media. "Our Modi teacher is very strict and disciplined. We have to obey his order as long as we are in the party. This is dictatorship but we have no option but to bear with it for our future benefits," said a young MP from Mumbai.
The fear factor?
A first-time MP from Vidarbha said their mobile phones may be under surveillance by the prime minister's office. "If that happens and I'm caught talking to the press, my entire political career will be in trouble. It is just the beginning of my political journey and I do not want to put myself in a spot of bother," he said on the condition of anonymity.
Who takes decisions in party?
According to a senior party leader, there is only one leader in BJP and it is Modi. "In our party, all decisions are taken with Modi's consent. It doesn't matter if it pertains to Delhi or any state. We cannot even raise our voice if the PM is taking a wrong call or not giving justice to our state." The leader said there is no forum where they can appeal or air their grievances. "Earlier, we used to meet senior leaders to push things. Now, we only wait for Modiji's decision."