Police say he was thrashed by mob; family blames cops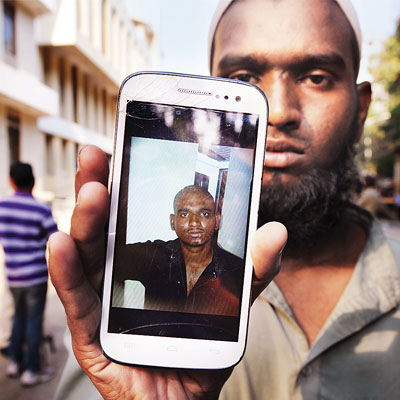 A 23-year-old murder accused has died in Samta Nagar police custody on Tuesday morning. The deceased, Akshay Kharade, was arrested by the Crime Branch Unit 12 on Saturday for stabbing a man to death in Kandivli (East). Kharade, a resident of Ashok Nagar in Kandivli, was later handed over to the Samta Nagar police.
Kharade fainted outside the bathroom of Borivli lock-up on Tuesday morning. He was declared dead in Shatabdi Hospital on arrival.
After being produced in court on Saturday, the accused was remanded in police custody till Wednesday.
According to the police, the deceased was a druggie and did small jobs for a living. On Friday, he was caught by some people for stealing a mobile phone and was beaten up. After the incident, he had stabbed one his attackers and fled from the scene.
The Samta Nagar police have claimed that he died in Borivli lock-up on Tuesday morning as he had sustained injuries during the attack and was unable to move because of that. "He did not come down for meals in the morning. He was feeling restless and was shivering. After he came out of the bathroom, he fainted. When the policemen saw him lying outside the bathroom, he was rushed to the hospital," said an officer from Samta Nagar police.
The family of the deceased, however, claim that he was beaten up by the police. Shabudin Khan, the cousin of the deceased, said, "When we visited him, his face and body was badly bruised. It's the police who had beaten him up in custody and now they are trying to shift the blame on the locals. He was mistaken for a thief. He had stabbed the man in self defence."
The Crime Branch has initiated an inquiry to find out if there was any foul play. "We are awaiting the post mortem report to figure out the exact cause of death; only then can we take necessary actions," said an officer.