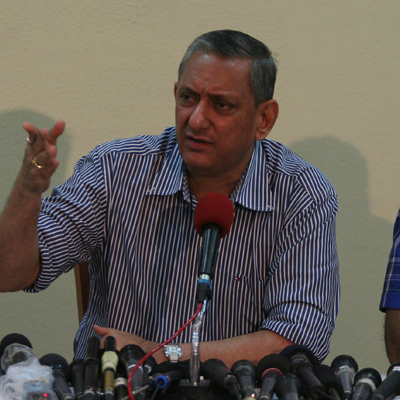 If Mumbai police commissioner Rakesh Maria has his way, burking of cyber offences is going to be athing of the past.
Burking, meaning passing off or avoiding an inquiry, of cyber offences has long been a bane of complainants as home police stations refuse to file cases and direct them to one of the two cyber cells in Mumbai.
The Cyber CrimeInvestigation Cell (CCIC) in Crawford Market and the Cyber Crime Police Station (CCPS) in Bandra Kurla Complex (BKC) are the two.Maria has now written to all police stations asking them to register offences, instead of making complainants go around in circles.
Ask Malad-based Sheetal (name changed). A few months ago, she noticed that her morphed photographs were circulating on the cyber space.
She immediately approached the local police station, but was directed to the cyber cell. The cell then took up the case.
The cyber cell's take on burking is also interesting. The CCPS has strength of 33 policemen, including six officers and one assistant commissioner.
Interestingly, the staff strength at CCIC, which is housed inside the Crawford Market police headquarters, is even less at 15-20.In other words, the combined staff strength of entire city's cyber cell is not more than 55.
That, in itself, tells a story."We are short-staffed and over burdened with work. Cyber offences are on the rise. If the local police take up and investigate offences, we would be able to work on quality cyber crime cases," said an officer from CCPS.
"It takes at least one month for an officer to do quality investigation in a cyber offence. With more and more people using social media and internet messenger services like WhatsApp, the challenges are only going to increase. So, we are now training the staff at local police stations, which have also started registering offences," said an officer from CCIC.Maria's circular, a copy of which is with DNA​, cites the Information Technology Act, 2008, to buttress his point.
The Act, the circular says, is very specific that all cyber crime offences have to be investigated by a police officer in the rank of inspector.
The Supreme Court, too, has made it clear that police stations should take immediate cognisance of cyber-crime offences and register them, it pointed out."While investigating the case, if a police station or officer feels the need for technical assistance or direction, they can seek help from CCPS or CCIC. All senior inspectors are hereby informed to take immediate cognizance of cyber offences and ensure that complainants are not harassed unnecessarily," Maria's circular warned.
If the latest incident of the alleged derogatory references to Shivaji Maharaj and late Shiv Sena leader Bal Thackeray are any indication, there's reason for hope. Although the CCIC blocked the Facebook page, it's the Mulund police that have registered the offence and investigating the matter.Let that be the first nail on the coffin of this thing called burking.