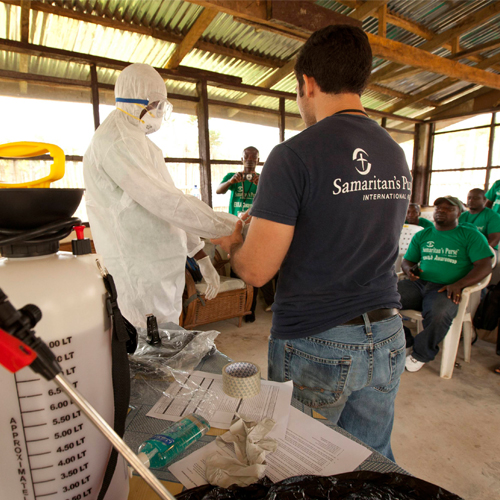 A 31-year-old man from Mumbai who has returned from Nigeria is suspected to be infected with the deadly Ebola vius, the worst outbreak of which is raging in four countries in West Africa.
The man, who was in Nigeria for some work, returned to Mumbai from West Africa after the Ebola outbreak. But soon afterwards, he began experiencing body pains and diarrhoea, and got in touch with the Health Department.
Since he was aware of the symptoms, the man contacted the concerned authorities and acting on the information given by the person, the Centre directed the Maharashtra health department, which got him admitted in the Municipal Corporation's Sir DM Petit Hospital in Vasai Virar for treatment.
Also read: Ebola outbreak likely to get worse, go for months - WHO
Dr. Rani Badlani told dna, "The patient has now been discharged from the hospital and has undergone various medical tests. So far, the virus has not been detected, but we have asked the patient to stay at home for a week.
The hospital authorities had taken due precautions and the ward in which the man was admitted was also sealed.
A day ago, a 25-year-old man who was being monitored for Ebola in an isolation ward at the Government General Hospital in Chennai was discharged as he showed no symptoms of being infected.
The government said on Sunday India was on high alert for the dreaded Ebola virus even as it denied reports that the Chennai resident had been afflicted with it.
Meanwhile, Mumbai is gearing up to tackle the potential threat of the Ebol outbreak, which has claimed close to 932 lives in Africa. 45,000 Indians are currently living in the four African countries - Guinea, Sierra Leone, Liberia and Nigeria - where the virus has become pandemic.