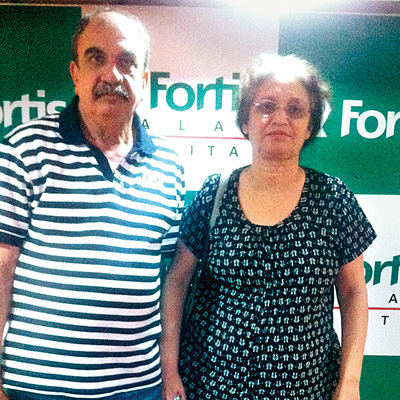 The family of 22-year-old Hvovi Minocherhomji, who underwent a heart transplant procedure at Chennai on Monday, has said they don't have words to express their gratitude to the mother of the donor, who died in a road accident.
Talking to dna, her mother expressed her concern over the need for awareness on cadaver donation among the public not only in Maharashtra but also across the country. She said the Tamil Nadu government has done a wonderful job on the issue.
Hvovi's father Aspy Tuesday the authorities, doctors and people of Chennai for helping his daughter get a new lease of life.
"It was an amazing moment in my life when I spoke to my daughter after the surgery. She looked very fresh and fine. I have no words for the mother who had the courage to donate the organs of her son. According to the doctors, Hvovi would have lived for another six months without a donor's heart," said Aspy over phone from Chennai.
The heart harvested at the Rajiv Gandhi Government Hospital from a 27-year-old male road accident victim was transported to Fortis, around 13 km away, in 13 minutes flat, thanks to the coordination between the doctors at both hospitals and the Chennai Traffic Police.
Speaking about his daughter's condition, Bandra resident Aspy, who was working in Merchant navy as a captain, said she was diagnosed with heart ailment four years ago. Since then she had led a restricted life.
"We visited several hospitals across Mumbai. We were planning to visit abroad for her treatment when a doctor told us about this facility in Chennai. We then decided to visit this place."
Dr KR Balakrishnan, director of cardiac sciences, Fortis Malar Hospital, said, "Hvovi is absolutely fine and responding to the treatment well. Also, she is off the ventilator now."