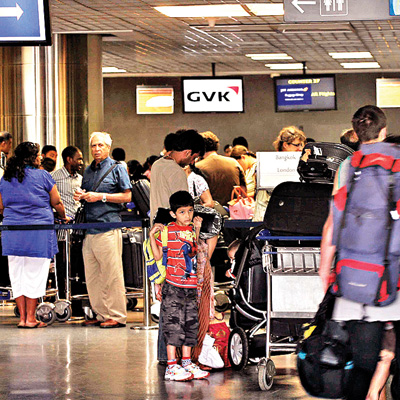 As health experts around the world are gearing up to deal with the threat of Ebola virus, Maharashtra Health University of health Sciences (MUHS) has asked authorities of all medical colleges to draft a report about measures required to be implemented to prevent an outbreak. The report must also address the issue of creating awareness among people about the virus and its dangers.
With 39 medical colleges across the state under its wing, MUHS ensures proper teaching, training and research in modern medicine.
Dr Arun Jamkar, vice-chancellor, MUHS, he said, "As per reports from foreign countries, this virus causes death. Now, our health committees are looking for ways to prevent an outbreak. We have also asked deans of all medical colleges to draft a report on preventive measures that can be adopted, on the situation in our state and on how to spread awareness among the people about Ebola virus."
He added, "Most medical colleges have a Preventive and Social medicine (PSM) department, student of which can make presentations for the common people to create awareness. At present, there is no medicine available to treat Ebola virus infection, hence it is important to prevent its outbreak."
The mortality rate of Ebola virus infection is 90 per cent. Civic authority has already informed airport officials at the Chatrapati Shivaji International Airport in Mumbai to keep a vigil on passengers with who have travelled to Guinea, Liberia, Sierra Leone and Nigeria. The virus gestates in the human body from two hours to twenty days without displaying symptoms.
Battling a deadly virus
Symptoms of Ebola disease: Mild symptoms of fever, headache, weakness, diarrhoea, joint and muscle aches will worsen between 2 – 21 days into haemorrhage (internal bleeding), difficulty in breathing and eventually failure of kidney or liver
90% mortality rate
No specific treatment, procedure or vaccination against Ebola
Spreads through direct contact with blood, body fluids and secretions of infected persons or animals, dead or alive