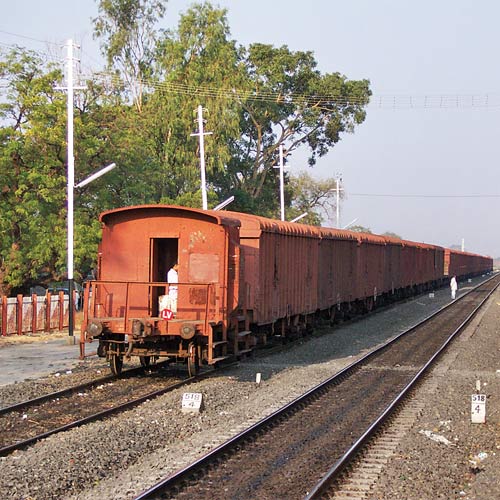 Konkan Railway passengers are expected to face train delays as seven wagons of a goods train derailed (of which four wagons capsized) at Karanjadi railway station (about 205 km from Mumbai) on the Konkan Railway route at 6.28 am on Sunday, resulting in the disruption of train services at this section.
Accident Relief Trains (ARTs) and an Accident Relief Medical Van (ARMV) from Kurla have left for the site. Konkan Railway officials have also left for the site to ensure early clearance of the line and restoration of traffic.
Konkan Railway officials said the train was carrying food grains and was moving from Kota in Rajasthan to Kozhikode in Kerala. Konkan Railway being a single line system, the derailment is expected to choke the movement of trains on either side, leading to bunching of trains.
Train services via this section are likely to be diverted or cancelled due to this derailment, details of which will be advised as and when received, said Central and Konkan Railway in their press statement.