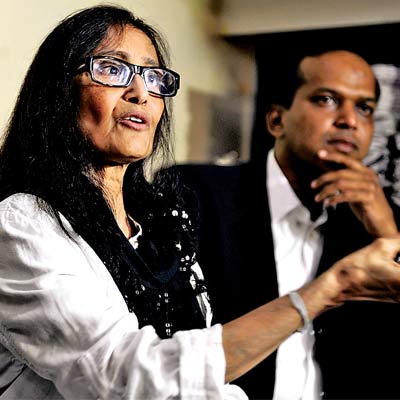 Rabbiya Khan mother of late actor Jiah Khan, has moved the Bombay High Court, seeking a stay on the trial in her daughter's suicide case in which actor Sooraj Pancholi is charged with abetting the crime. She has also requested for setting up of a special investigation team (SIT) to probe the case to probe the alleged murder angle as claimed by her.
The petition, filed through advocate Dinesh Tiwari, states that in October 2013, during the hearing of another petition filed by Khan, she had not pressed for a CBI probe as the HC had asked the Juhu police to record her statement and investigate as if it was a case of murder. The police had worked on these lines and filed a charge sheet, saying it was a suicide case.
Khan says she has audio recordings of a few witnesses claiming that cops on their own had added certain details to their statements. The recordings have been submitted to the HC along with her petition.
The petition also seeks direction to allow the Federal Bureau of Investigation, USA, to assist Indian agencies probing the case. Khan has requested that she be given a copy of histopathology report, a copy of videography held during post-mortem, copies of SMSes exchanged between Suraj and Jiah and a copy of Suraj's call records and his father Aditya Pancholi.
Jiah's mother has also prayed for a direction to the police to provide her with a copy of transcripts of the BBM (Blackberry Messenger Services) chat between Suraj and Jiah, copies of details of mobile tower location and allow exhuming Jiah's body so as to conduct more forensic examinations.
The petition also seeks action against police officers, investigating officer Kalpana Gadekar and then area additional commissioner of police Vishwas Nangre Patil, alleging that they had tried to shield the accused and water down the charges against him.