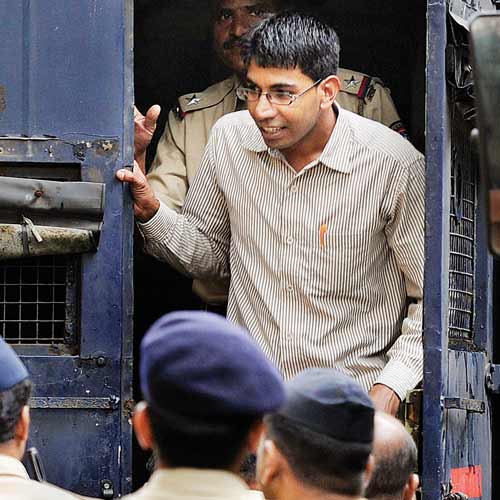 Mirza Himayat Baig, who has been sentenced to death in German Bakery blast case, told the Bombay high court on Monday that he was not properly defended in the lower court.
On Monday, a division bench of justice VK Tahilramani and justice Mridula Bhatkar began the final hearing in Baig's death confirmation and his appeal challenging his conviction.
Baig has sought that the hearing into his appeal against the death penalty be suspended until National Investigation Agency (NIA) completes its probe.
Baig was initially produced in the court through video-conferencing from Arthur Road jail. He sought to be produced in person before the court. The bench directed the authorities to produce him in court at 3 pm on Monday.
Baig's advocate, Mehmood Pracha, conveyed to the court that Baig told him that the Pune Bar Association had passed a resolution that no lawyer would take up his case as a protest. "Later, a lawyer said he would defend Baig.
During the trial, an ATS officer told Baig that the lawyer was his good friend. Hence, Baig feels that he was not defended fairly," Pracha told the court.
The high court asked the jail superintendent to get Baig medically tested and give him necessary treatment after he complained of headaches due to poor eyesight and throat problem.
On February 13, 2010, a bomb exploded in German Bakery in Pune, killing 17 persons. On April 19, the Pune sessions court awarded death penalty to Baig.