The child was lured with a chocolate into an empty room where she was raped.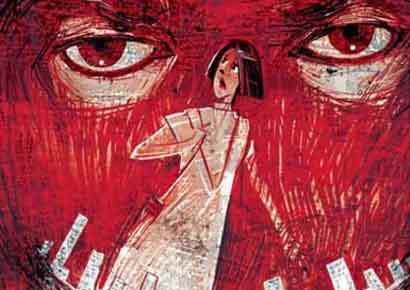 A three year-old girl was allegedly raped by an unidentified man in an empty room in a housing colony in Dharavi on Tuesday evening.
According to investigators, at around 6.30 pm, the resident of the slum's Transit Camp area was playing with other children outside her home as usual. When her father, a labourer, returned from work and could not find her, the worried parents began to search and located the child near a public toilet about 300 metres away from her house.
The sobbing child reportedly narrated her trauma to her mother.
The parents then rushed to Dharavi police station where a complaint was lodged. ACP ( Kurla division) Prabhakar Satam said it appears that the victim was taken to a partially vacant building near MHADA Colony in Dharavi. The girl was sexually assaulted in one of the empty rooms, he said, adding that only 45 rooms of the 350-room complex were currently occupied.
The victim has shown investigators the MHADA colony and has reportedly told the police that she was lured with a chocolate.

"We have registered a case under Section 363 (Kidnapping) and 376 (Rape) of the Indian Penal Code and Sections 4,8 and 12 of the Protection of Children from Sexual Offences Act, 2012," said Ashok Survegandh, senior police inspector of Dharavi police station.

The police are also awaiting a medical report from the Lokmanya Tilak Municipal General Hospital, Sion, where the girl was undergoing treatment.