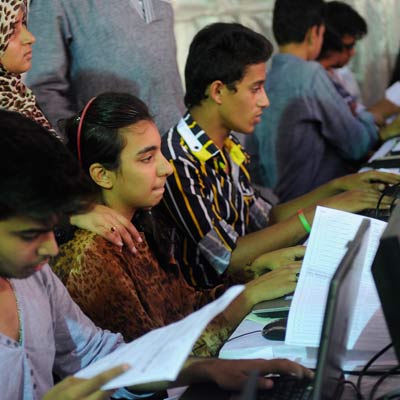 A government resolution (GR) on First Year Junior College (FYJC), or Class IX, admissions is set to affect the future of many merit students in the state. The resolution, issued on June 18, directs colleges to include other linguistic and religious minority students in the 51% quota they enjoy, if they fail to fill up the seats.
For example, if a college run by a Sindhi trust fills only 30% of its 51% quota with Sindhi students, it has to offer the remaining 21% to other minorities.
Hitherto, such vacant seats were being surrendered to the open, or merit, category. City colleges are unhappy with the new rule, saying it means injustice to open category students.
FYJC admissions, which started on June 18, ends on June 27. There are 762 colleges in the city and 70% of them in Mumbai district are run by minority administrations.
Junior colleges prefer to give 51% minority seats for their respective communities.
For example, Somaiya College, Vidyavihar, prefers Gujrati Kutchi students in its minority quota and Rizvi Trust, which has several schools and colleges, prefers students from Muslim community for its 51% minority quota.
Narendra Pathak, principal, SK Somaiya Vinay Mandir Junior College, said, "Already, there is 51% reservation quota for minorities. If the government wants to add more communities to that, it will be injustice to students from the open category. There will be more commercialisation in this category. The resolution says if you don't get linguistic minority students, look for students from different religions. Merit holders will suffer due to this new rule."
Dr. Kalim Khan, director, Rizvi Institute of management studies and research, said, "The purpose of minority institutes is to serve that particular community. Today, that has been forfeited. The government should have taken the opinion and then come up with such government resolution. This process will delay the admission process and students with good percentage will definitely get affected."
City colleges are disappointed and say the new GR will affect meritorious students and delay the admission process. Some principals feel the new rule will commercialise minority quota admission.
T Shiware, chairman of the Association of Non-Government College Principals, said, "The new government resolution for minority quota is not acceptable. This will deprive meritorious students from the open category to get admission to good junior colleges."