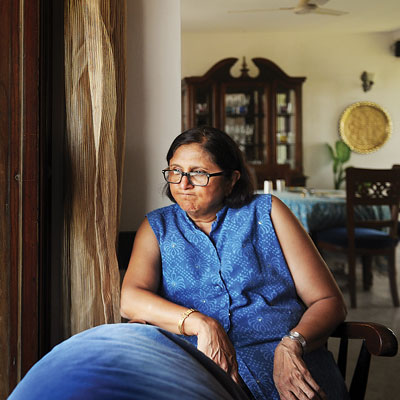 The Supreme Court on Monday refused to extend the deadline of May 31 for Campa Cola residents to vacate unauthorised flats.
But residents and their legal team are working hard to find some solution to save the roof over their heads.
Mukul Rohatgi, counsel for the residents, said they will explore all options available, but refused to elaborate.
In November just as BMC was about to begin demolishing the flats, the Supreme Court intervened, saying occupants could live in the Worli high-rise till May 31.
On Monday, the apex court refused to extend the deadline while hearing an application by residents. The application was filed in the Special Leave Petition that was dismissed last year.
So, do residents have to vacate the flats by May 31?
"We are working at something and now it's up to the government as well," said Rohatgi. "But we will definitely do something before the May 31."
Nandini Mehta, a resident, too refused to speak at length on what the residents propose to do. "Our legal team is in Delhi. I do not wish to comment on our next course of action till they return," she said adding that they will fight till the end to protect their rights.
Rohatgi had urged the Supreme Court to modify its November 2013 order and submitted that more time be given to residents by adjourning the matter as the residents as well the civic authority are working on a proposal.
A division bench of justices Sudhansu Jyoti Mukhopadhyaya and Ranjan Gogoi, declined to "modify" its earlier order and said "no further time will be granted".
The top court had on February 27, 2013, ordered the BMC to demolish the illegally constructed flats and on October 1 refused to re-consider its earlier order and had set November 11 deadline to vacate 102 flats that were declared illegal.
But on November 13, hours after over 100 agitated families clashed with the police while the civic squad was bulldozing its way into the premises, the apex court stayed the demolition till further order, saying it was "badly disturbed by the development that is taking place at Campa Cola premises in Mumbai".
The court order came after it was informed by the attorney general that no relocation plan could be worked out between the residents and the authority.