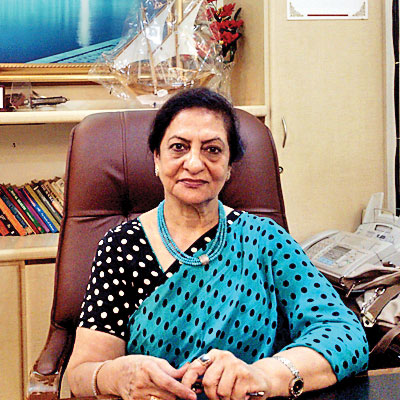 Dr Usha Patheja, the new principal of Guru Nanak Khalsa College, took charge on Monday. Her first priority will be to bring transparency in the admission process that is due to begin soon. Dr Patheja is the senior most teacher in the college.
The Shiromani Gurudwara Prabandhak Committee (SGPC) panel that probed the bribe issue involving former principal Dr Ajit Singh Theti and his aid, submitted its final report to the local management of the college on Saturday.
Speaking to dna, Dr Patheja said: "My first priority after taking charge will be to bring transparency to the upcoming admission process. I have taken permission of the management to put up more CCTV cameras in the campus. I will make sure they are installed at important places. Everything will be transparent from now on. We will at first channelize the admission procedure. People in the profession have been approaching the college management for being appointed as the director general of the college. As per AICTE norms, a six-member selection panel comprising a nominee of the vice chancellor, three subject experts and two members from the management, have to ratify the appoint. Once the panel is formed, interviews of candidates for the post will begin."
When contacted, Gurinder Singh Bawa, chairman, Khalsa College, refused to divulge any details on the report submitted by the SGPC committee. Bawa said: "I am not aware of any report being sent by the SGPC committee from Amritsar."