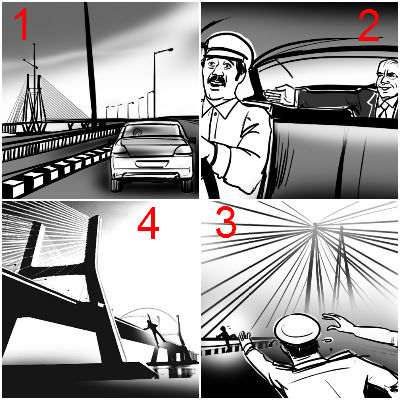 A 70-year-old businessman from Parel plunged to his death from the Bandra Worli Sea Link on Tuesday. Deceased Lalchand Rathod was suffering from depression, apparently due a nagging eye problem, said the police.
The elderly had left a suicide note at his home before setting out to end his life. He is survived by his wife and two sons.
Since the sea bridge was opened to the public in 2009, the engineering marvel is slowing acquiring the dubious distinction of a landmark with fatal attraction. At least six people, including Rathod, have jumped to death from the sea link so far.
Rathod, who was into import-export business and money lending, would travel to his Mazgaon office daily. Around 9 am, he asked his driver to take him to the sea link first, saying he wasn't feeling well and wanted to catch some fresh air, said the police.
Shivajirao Kolekar, ACP of Bandra division said, "After crossing sea link, Rathod asked the driver to take a U-turn and go back to Mazgaon via the bridge again. After some time, he asked the driver to stop the car."
Rathod said he wanted go for a stroll and got off the car, while the driver waited in the vehicle, a Chevrolet. After a while the driver saw the elderly climbing the railing, said Kolekar. He started running towards his boss, asking him to stop.
Seeing Rathod at a precarious position, a motorist, Sakid Shaikh, also stopped. "Before either of us could do anything, he had jumped off," said Shaikh. The fire brigade fished out Rathod's body after half an hour.
The police said Rathod was having an eye problem since 1986 and was very disturbed. He was suffering from insomnia and was being treated for depression. Rathod has cited health reasons for his decision to end life, the police said.