SoBo brewery and bistro, The White Owl, raises money for street kids through a charity event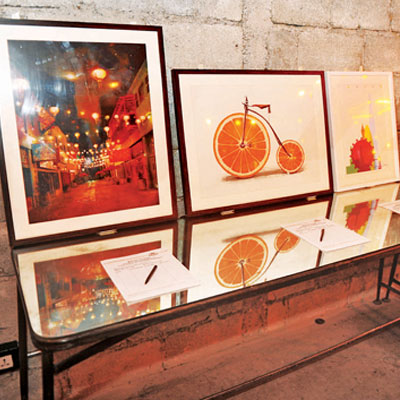 For those of you who thought that a restaurateur is wont to thinking only about doubling profits, think again? SoBo's brewery and bistro, The White Owl, joined hands with The Hamara Foundation and HopeMonkey, a philanthropic platform that works through the medium of crowd-sourcing, and organised a charity event on Wednesday in Lower Parel. The proceeds of the event went into providing mid-day meals to street children.
Primarily a sponsored event, it also gave patrons a chance to flaunt their philanthropic side by bidding at an auction organised at The White Owl. Dressed to the nines, patrons enjoyed an evening of comedy, food, drinks, and trance music by Prayag Mehta and Rishab Joshi of Lost Stories, without feeling guilty about the poor urchin, standing outside, waiting for someone to sponsor a meal—his dinner was indeed sponsored by none other than these patrons themselves! "There are plenty of us who want to give money to street children but refrain from doing so, as you never know how the money will be used and whether the children will even get it or not. So, when HopeMonkey approached us with this novel idea, we went ahead with it. This is a compelling cause that most of us can easily relate to," said Javed Murad, co-owner of The White Owl and Breach Candy resident.
Charitable events, as it turns out, are very well-received by people these days. While the organisers had roped in some highbrow sponsors, patrons could buy T-shirts put up on sale—the proceeds of which went to charity. Funds were also raised via proceeds from the evening's entry fees. The White Owl hoped to raise 2.5-5 lakh to provide 12,500 to 25000 mid-day meals for Mumbai's street kids at The Hamara Foundation's centre in Mumbai Central. Going by the tremendous response that the event garnered, Murad is confident that they will sail past the target quite smoothly.
A Harvard Business School graduate, philanthropy is in Murad's blood. While his brewery and bistro is still taking baby steps in the area of charity, he revealed that his family has consciously strived to empower women and children from lesser privileged backgrounds. "Post retirement, both my grandfather and father worked extensively towards the cause of education and the underprivileged," he said.
Does it bother Murad that when a brewery and bistro as new as The White Owl associates itself with something unusual, people inevitably term it as a publicity gimmick? "I guess whenever anyone does something new and unusual, it is spoken of, and attracts negative and positive response. So, the trick is to just keep doing what you believe in, irrespective of what people say," he said, brushing aside all negative criticism, "I have been fully transparent for this fundraiser. That says it all."