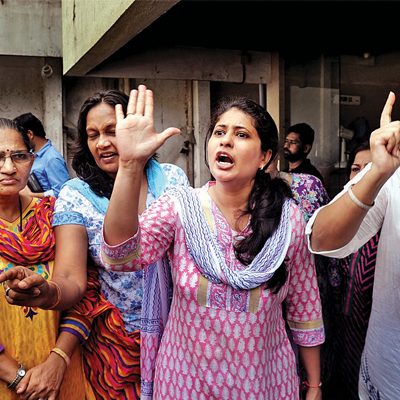 A day before the deadline for eviction of "illegal" flat owners in Campa Cola Compound, the Supreme Court on Friday agreed to hear a fresh plea of the residents next week. The apex court, however, refused to grant any stay on BMC's notices for eviction to the occupants.
Appearing before the vacation bench of justices JS Khehar and C Nagappan, their counsel, senior advocate Vikas Singh, assisted by Prakash Kumar Singh, submitted that "it's (a) big human problem which will lead to eviction of several families living there" and sought the court to take up the plea for hearing today itself.
The bench declined the submission and said it would like to hear the petition on June 3. The court also declined their submission that the civic body should be restrained from taking any coercive action against the residents till the outcome of their fresh plea.
However, talking to dna, Singh said, "The occupants facing eviction will inform the Brihanmumbai Municipal Corporation (BMC) about the development and seek the civic body to wait till the outcome
of the plea."
The Campa Cola Residents Association (CCRA), in a fresh plea, has raised the contention that BMC had concealed the facts before Bombay high court as well as the top court. Their plea claimed that under the Right to Information (RTI) Act, residents got to know that the civic body has collected fees from flat owners for regularisation of the unauthorised flats sometime in 2005-06 and this was not told to any of the courts.
The residents sought the top court to direct BMC to adhere to its decision to regularise the "illegal" construction and not demolish the flats.
"This information was in the special knowledge of the respondents but was deliberately suppressed, which has resulted in gross miscarriage of justice. If these facts were placed by the respondents before this court, the situation would have been clearly different and the order of February 27, 2013, would not have been passed.... whereby the court had directed the residents of Campa Cola society to vacate the premises by May 31, 2014," their plea said.