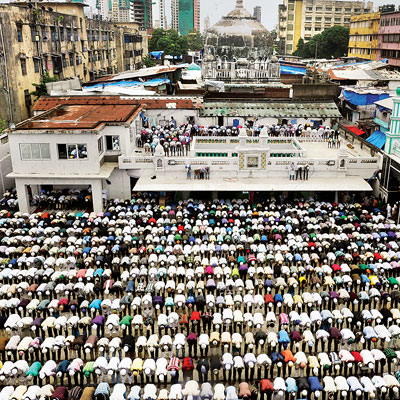 The Bombay high court has restrained the Union govt from imposing the minimum turnover criteria of Rs 1 crore for private tour operators (PTO) to be eligible for conducting Haj pilgrimage tours this year. This is a great relief to PTOs which had been disqualified for not meeting the criteria.
It was the division bench of justices SJ Vazifdar and AK Menon which granted the interim relief sought by the petitioner, All India Haj Umrah Tour Organisers Association.
The petitioners had challenged the press release issued by the ministry of external affairs (Haj cell) which made it mandatory for PTOs to have the minimum turnover in 2012-13 fiscal.
The tour organisers' argument was that before the press release had been issued, they were eligible and qualified under the Haj 2013 to 2017 Private Tour Operators Policy. And that through a press release the govt could not impose additional rules and regulations disqualifying them.
The govt received 863 applications from tour operators, of this 239 were found eligible under category II of the MEA rules. Later, over 40 were found eligible. However, PTOs was disqualified after additional rules were imposed.
The govt however argued that 2014 Haj seats would be allotted only to PTOs which qualified as per the documents referred to in the June 3 communication.
The court, accepting the association's arguments, agreed that PTOs were eligible even before the press release was issued and hence their prayers for interim relief need to be granted.