On March 28 and April 17, Lucid, an Asia based event company owned by Kenneth D'Souza and Martin Prihoda bring down two international DJs - Zomboy and Bare Noize to India.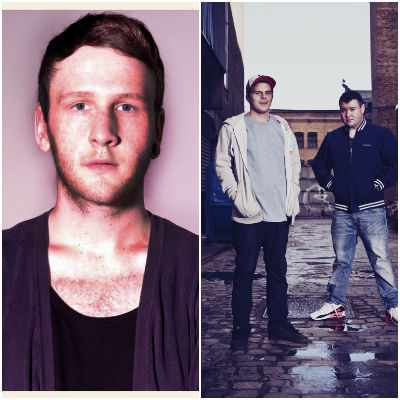 Today's music scene has more and more people finding their way to electronic dance music. There are festivals all over the world that embrace this genre and allow people to experience it. In Asia, Lucid does just that. Lucid, an Asia based event company owned by Kenneth D'Souza and Martin Prihoda focuses on introducing fresh, and future-proof talent to the growing music scene in India. They allow you to enjoy music acts in clubs all over, at a low cost so as to focus more on giving their audience a better experience. A space curated by them, in which people are exposed to music & sounds performed by International hand-picked artists.
Live music in India is one of the most booming fields right now, and its ever expanding, opening up to new genres of music. With this surge of demand, Lucid aims to create new opportunities to shine the light on a rapidly growing genre of electronic music rarely available to the public.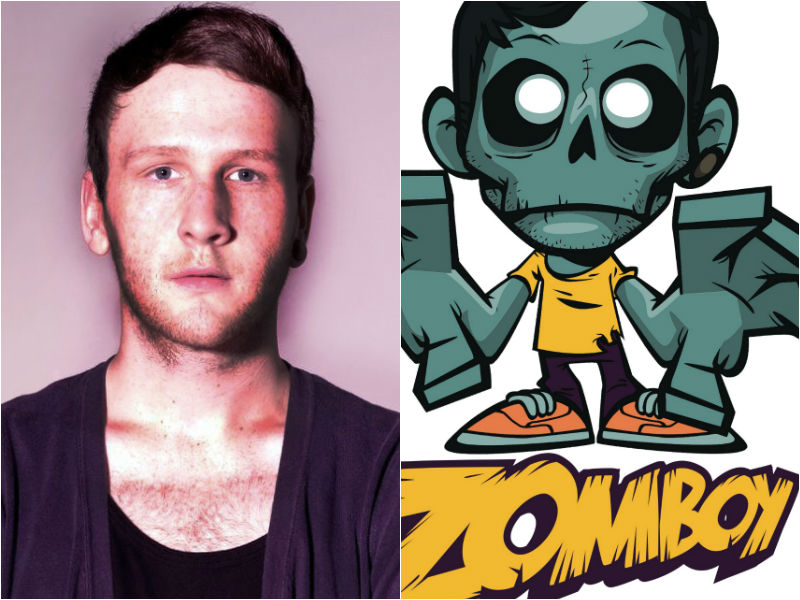 Although he started out with a background in sound engineering, 23-year-old Joshua Mellody AKA Zomboy eventually started running his own recording studio, recording bands and artists, and gaining a massive following in America with his solo project 'Place Your Bet$'. He then went on to study in the UK earning his degree in Music production at the ACM and it was there he realised how much passion he had for electronic music. Zomboy, today an up and coming force in the EDM world, sites influences such as Skrillex, Reso, Rusko, and Bare Noize as the reason he not only entered the dubstep scene, but wants to rise to the top.
His debut EP on Never Say Die Records dominated the beatport charts and was in the top 5 releases of Dubstep for over 8 weeks. His tracks have been championed by heavyweights Skrillex, Mista Jam, Flux Pavilion, and ModeStep. In just 6 months his tracks have been licensed to over 8 different compilations from Warner Music to Ministry of Sound. His original productions and remixes regularly clock up over a million views on youtube and he has officially remixed for top 40 artists DJ Fresh (Hot Right Now) and Nadia Ali (Pressure).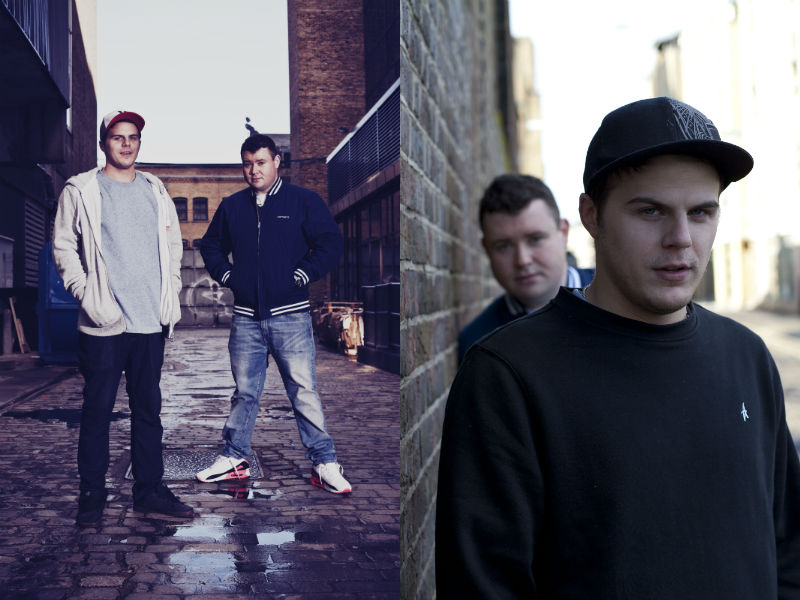 Bare Noize have become some of the world's most sought after producers since their emergence into the electronic scene in 2009. Their combined multiple instrument skills, audio engineering and an ear from precision production made them quite the unique act. Since then they've been working on improving technique and sound quality with tracks such as 'Chucky' and 'Filth Lummox' established them as one's to watch amongst the growing talent in the dubstep genre. With all eyes on the London based production duo the Foreign Beggars asked them to remix Medison feat. Skrein for their imprint Dented which led to one of the biggest Dubstep anthems of 2010 'Harry'.
One of their biggest tracks yet, 'Harry' took Bare Noize's profile to another level, amassing YouTube hits into the millions, garnering them global recognition attracting the attention of major labels as Atlantic records and Polydor and more notably the attention of dubstep icon Skrillex.
Sharing music and production tips, a collaboration developed resulting into Bare Noize Featuring two tracks on Skrillexs' Scary Monsters And Nice Sprites released on DeadMau5's Mau5trap.
In 2011, with remixes for UK number one acts including Tinie Tempah, Ellie Goulding and the acclaimed Lady Gaga as well as another collaboration with Skrillex on his OWLSA label entitled "Kill The Silence".
In the latter quarter 2012 Bare Noize released 'See the Light' on Mau5trap. The collaboration with Foreign Beggars featured on the multi million selling game FIFA 2013 and proved to be the highest selling track on the Foreign Beggar's 'Uprising' Album. As avid gamers Bare Noize were invited to DJ at the call of Duty 4 Launch Party in London, to play a special intimate party. Bare Noize have also embarked on two back to back tours with Datsik and Funtcase along side an Australian tour with Ministry of Sound and reaching some key festivals in Asia. This year Bare Noize continue to tour internationally kicking the year off appearances at SXSW and WMC in Miami.
Artist: Bare Noize
Date: March 28
Venue: Royalty, Bandra
Artist: Zomboy
Date: April 17
Venue: Royalty, Bandra
Ticket Price - The price is a combo deal, Zomboy tickets are priced at Rs 600 and VIP passes for Rs 1000, and allow couple entry to Bare Noize as well.
For further details contact Abhishek - +91 8652-064634 or click here