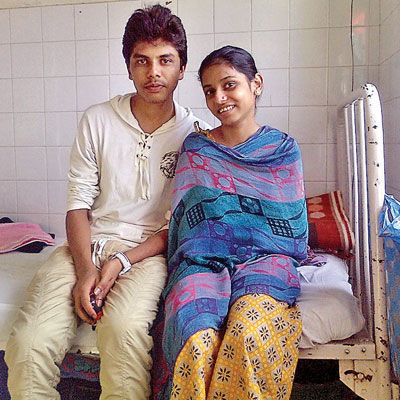 Monica More's tragic accident, which resulted in her losing both her arms, drew even the attention of the Bombay high court to the apathy of the railways. Monica is to be fitted with artificial limbs in the next 20 days. This requires Rs50 lakh, but so far only Rs33 lakh has come in as donations.
Monica, a Kurla resident, accidentally slipped and fell in the gap between the platform and the foot board of the train while boarding a local train at Ghatkopar station. Ashok More, her father said: "On April 11, it will be three months since she was admitted to KEM hospital. Hope the doctors fit the artificial limbs at the earliest so that we can take her home."
According to doctors treating her, the artificial limb that they have ordered for Monica, will allow her finger movement through electrical impulses. Dr Pradeep Bhosale, head, orthopaedic department at KEM hospital in Parel, said that while prosthetic limbs had been imported to India from time to time, this would be the first time that this particular limb would be used in the country.
Bhosale said: "The prosthetic will have greater finger flexibility, improved hand functioning and will provide better grip. We are taking the measurements of her limbs. Within a week things will be finalised."
Meanwhile, her brothers said she was in a good mood. Vishwesh, Monica's cousin said: "We are eight brothers and she is our only sister. In the last three months, we have ensured that she always keeps smiling.
We crack jokes, and show her the latest movies on the laptop."
Monica has also made friends in her ward. "My morning starts with physiotherapy sessions. I have my brothers coming and spending time with me. In their absence, I sit and chat with my new friends in the ward," said Monica. She is a SNDT College student, but couldn't appear for her 11th exams. "I will start studying once I am back home."