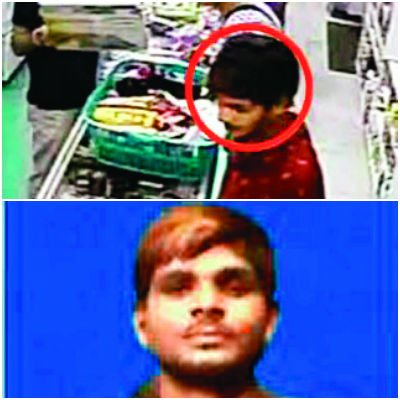 An alert watchman and a taxi cleaner near Agripada proved to be the vital link in the investigation of the murder of two petrol pump attendants who were brutally killed on the wee hours of Friday. The watchman and the taxi cleaner had taken a picture of the accused just a day before the murder.
According to Nagpada police, the accused Kabir had come to Mumbai a few days back and had been living on the pavement near the Chahgan Mithha petrol pump at Agripada. On the day of the incident, Kabir was allegedly offered a temporary job of a night watchman for one night and guard the petrol pump as the night watchman had not turned up.
"As Kabir had come to Mumbai just few days back, no one knew about him apart from the fact that he did odd jobs. But the day we was asked to be the night watchman, Mohammed Sauqat who works as a day watchman felt that in case Kabir does some mischief, there must be some record of his. He hence asked the taxi cleaner Mohammed Kalam to click Kabir's picture on his cell phone", said an officer. He further added, "This proved to be a vital information for the investigation as we could use the picture and circulate it."
According to Nagpada police, Kabir was looking for money, and was paid around Rs 90 to work at the tea-stall. "The motive of the murder is surely robbery as Kabir knew that both the deceased collected money at the petrol pump post 9pm", said the officer.
On the wee hours of Friday, Mohammed Sajid Ansari, 44, and Mohammed Ayub Ansari, 36, who had been working at the Chahgan Mithha petrol pump near Maratha Mandir at Agripada were found murdered. The duo were beaten to death by a car silencer which was lying near the petrol pump.