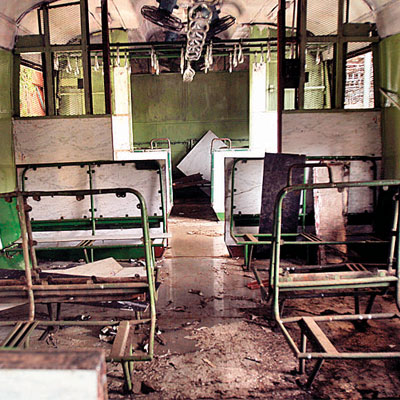 The defence counsel, appearing on behalf of the accused involved in the July 2006 train serial blast case, is drilling holes in the prosecution's theory, while advancing his final arguments in the case. The defence counsel claimed that the investigating agency had misguided the magistrate, while seeking the police custody of the accused at the remand stage in 2006.
Advocate Wahab Khan, while speaking to dna, maintained that the investigating agency at the initial stage, had sought 14 days police custody of the accused on false grounds that the latter were allegedly in touch with the most wanted terrorist, Azam Chima, who is also involved in the case, but abscoding. "The ATS officials had sought the police custody of the accused in five different cases, which were registered against them across Mumbai. Each police custody was extended for the entire period of 14 days. All the remand applications were similar to each other, however, after seeking the custody in all five cases, the agency failed to establish their link with Chima. They also failed to establish the link via Call Data Records (CDR)."
Advocate Khan further added that when the defence advocate asked for the CDR reports of the accused, the prosecution time and again opposed the application on the grounds that they had missed out of the important CDR records. "It was only in January 2013 that we got access to the CDR records of the mobile phone of the accused persons and none of CDR records reflected any communication between the arrested accused and Chima. Thus, I pointed out this aspect of the prosecution, of how they went ahead misguiding the magistrate court just by connecting Chima in the case," added Khan.
As many as 188 people were killed and over 800 were injured when serial explosions had ripped apart the first class compartments of Mumbai's suburban trains on July 11, 2006.
The blasts occurred between Khar Road and Santacruz, Bandra and Khar Road, Jogeshwari and Mahim Junction, Mira Road and Bhayander, Matunga and Mahim Junction, and Borivili.