Gang of four, with whom the Mumbra driver had a tiff, on the run.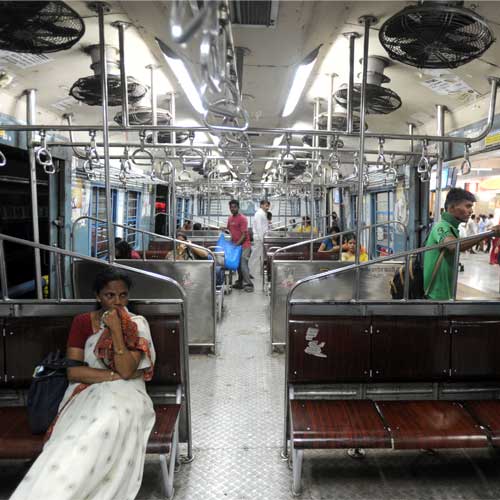 A 26-year-old man was shot twice in the hand inside a local train on Friday night. He is being treated at Sion hospital and his condition is critical. Tabrez Asif Jethava, a Bandra-based builder's car driver, took the Ambernath slow from Dadar at 11.23pm.
Since the train was crowded, he boarded the vendor's compartment next to the second class ladies compartment. Jethava, who lives in Mumbra, was sitting near the door when the train stopped at Vikhroli station around 11.48pm. Four people, in their 20s, boarded the train and one of them tripped over Jethava's leg.
A heated argument started and went on till the train stopped at Nahur at 11.56pm. While getting off the train, one of the four passengers whipped out a pistol and fired twice at Jethava's hand and forearm from point blank range.
Hearing the gun shots, passengers inside the vendor's compartment started screaming. One of them pulled the chain to stop the train, which had just started moving. GRP personnel on the platform rushed near the compartment but in the ensuing commotion, the four men fled the spot.
An injured Jethava was taken to Mulund, the next station, in the same train and then to the Mulund general hospital at 12.10am.
There, he was given first aid and transferred to Sion hospital. "An emergency surgery was carried out. He had an exit wound and the other bullet had to be removed," Dr Nivedita Moulick, Sion hospital's acting dean, said. "He was kept on a ventilator till Saturday morning. Now, he is off it. But he is critical. He will be kept under observation for the next two days."
Jethava has been working as the Bandra builder's driver for the past two years. The police suspect an old enmity could have resulted in the shooting.
PD Babar, inspector of Kurla government railway police station, said a case has been registered against the four men under section 307 (attempt to commit murder) of the IPC and various sections of the Arms Act. The police have recovered an empty bullet shell from inside the vendor's compartment. The police are going through the Nahur station's CCTV footage to identify the shooter and the other three men.