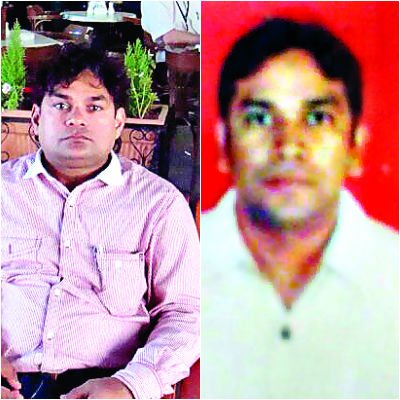 Subhash Saboo, a physically handicapped Malad resident, and his brother Santosh still dread the date September 26, 2012, the day when their neighbour filed a molestation case against them, and the Malad police arrested them.
However, within a few months the police filed a B-summary (closure) report in the court saying the case was false. They also filed a report seeking permission to take action against the woman complainant.
It is close to two years now. But 41-year-old Subhash and 35-year-old Santosh are still living with the taint of molesting a 41-year-old woman, as the court has not still cleared them even though the police have said the case was false. Both of them spent 5 days in police custody after which they were released on bail.
According to the police, the case was registered after the woman approached them alleging that Subhash and Santosh, who stay in same residential complex as the woman, barged into her flat and molested her. The Malad police immediately arrested them.
"It's a false allegation. We told the police that, but they put us behind bars without verifying facts," said Saboo.
"I wrote several letters to senior officers, including Mumbai Police Commissioner," he said.
It was only after Saboo approached the high court that the duo got some relief as the court appointed a special cell to investigate the matter.
Saboo later met the then additional commissioner of police, Sunil Parasker, and narrated the incident. "It was a society issue, and the woman and her parents had filed several non-cognisable complaints against me. But after investigations, police exonerated me," Saboo said.
He believes the complainant wanted to take revenge and had hence filed the case. Saboo claimed he was not even physically present in the society at the time of the alleged incident.
"During investigations, Saboo's location was traced through mobile towers and it was revealed that at the time of the incident he was at a function in Goregaon (East). His presence there was verified and confirmed by CCTV footage," said a police officer. "All evidence indicated that the allegations were false," he added.
"There have been as many as 8 to 9 hearings in the court, but nothing has happened. We are still on tenterhooks, even though the police filed the closure report last year. The woman does not even come to court, which is resulting in the case being inordinately delayed," Saboo said.
When contacted, senior police inspector Ajit Surve of Malad station said: "It is an old case and I do not have the exact details. It will take two to three days to get the current status of the case."