Continuing their record-breaking spree, markets today hit new record highs with the Nifty breaching the 7,800-level for the first time and the BSE Sensex scaling another peak of 26,190.44 on hopes of growth-oriented measures in the Budget. The 50-issue Nifty crossed the 7,800-level for the first time by gaining 21.70 points, or 0.27%, to trade at an all-time high of 7,808.85, surpassing its previous intra-day high of 7,792.00 touched yesterday. It had gained over 72 points in the last two days.
While Pharma sector showed a positive trend with major gains, other sectors such as power and infrastructure recorded negative gains.
Sun Pharma witnessed 1.69% gains at Rs 735.75 while banking giant Kotak Mahindra followed closely at 1.62%. These were followed by Cipla (1.38%), IndudInd bank (0.95%) and Ambuja cement (0.81%).
The major losers included Power grid corp with -2.70% losses followed by Ultra TechCement at -1.96%. These are followed closely by Sesa sterlite (-1.84), HCL tech (-1.75%) and Tech Mahindra (-1.69%).
Rupee is trading at Rs 59.94 against US dollar and experts peg a strong gain spree following budget.
Also read: Why Narendra Modi's big challenges for Budget 2014 are very basic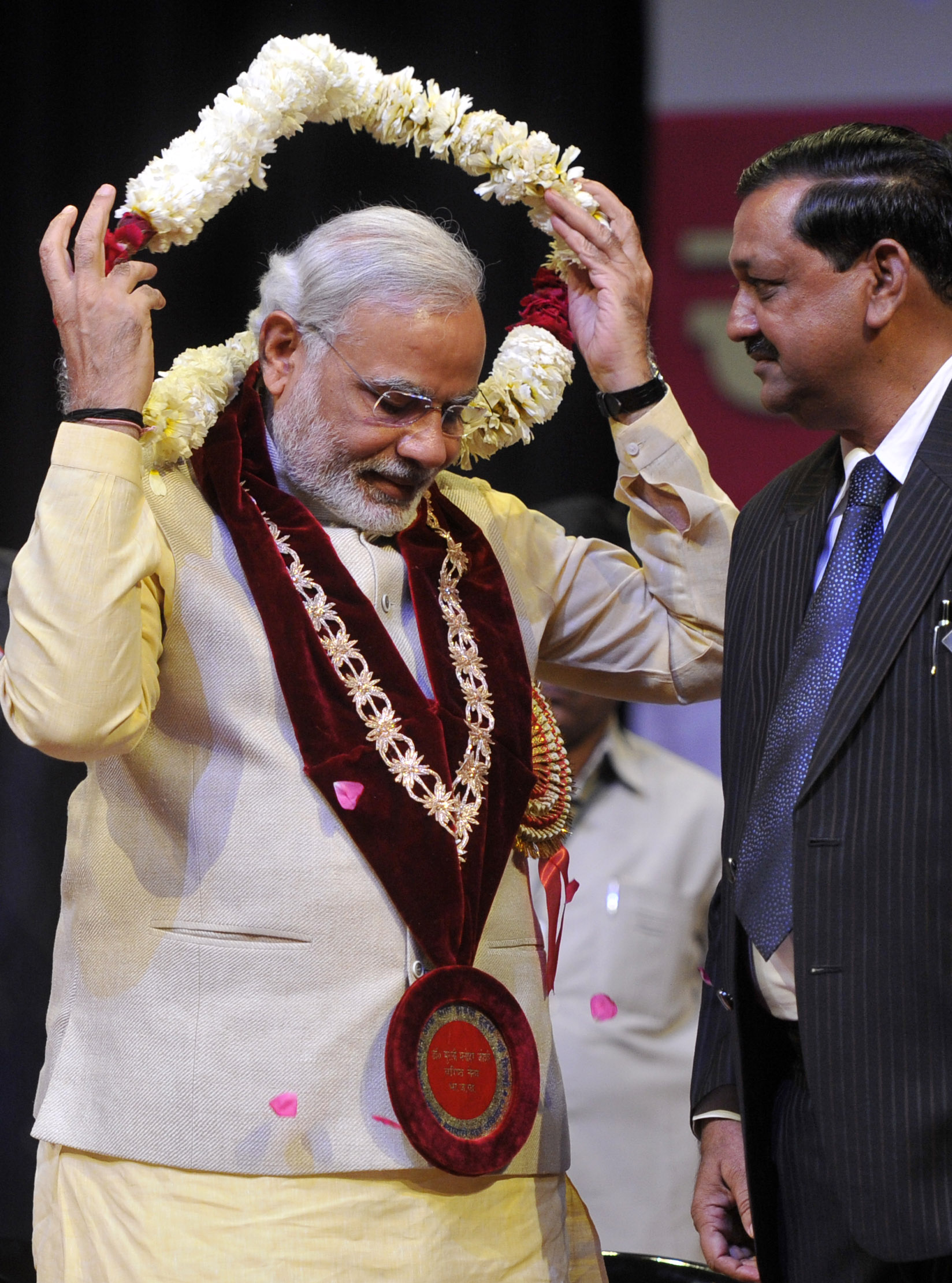 RNA: Expectations are high from Narendra Modi's maiden budget to revisit and change healthcare allowances and boosting investor confidence
Brokers said sentiment remained upbeat on sustained capital inflows and widespread buying by retail investors on hopes of reform measures in the Budget. The benchmark BSE Sensex also climbed 90.36 points, or 0.34%, to trade at a new high of 26,190.44, breaking its previous record of 26,123.55 reached in yesterday's trade.
The benchmark had gained 276.33 points in the previous two sessions. Sensex had managed to breach 26,000 points 52 days after Narendra Modi's government came into power. Investors are eyeing a posititve business climate while Arun Jaitley will have to balance out a budget which will cater to citizens while making sure that India is potrayed as an investor friendly destination.
Stocks of companies related to railways sector, Kalindi Rail Nirman moved up by 1.70% to Rs 137.65, while Titagarh Wagons fell by 2.28% to Rs 323.
Among other Asian markets, Hong Kong's Hang Seng index was down 0.18% while Japan's Nikkei shed 0.49% in early trade today.
The US Dow Jones Industrial Average ended 0.26 lower in yesterday's trade.
Its time for Arun Jaitley's budget and Narendra Modi government's maiden attempt to revive economy while balancing fiscal deficit and inflation in the long run.
Read: What Corporate India wants from the budget
For LIVE coverage of Budget 2014, visit: Budget 2014
With agency inputs