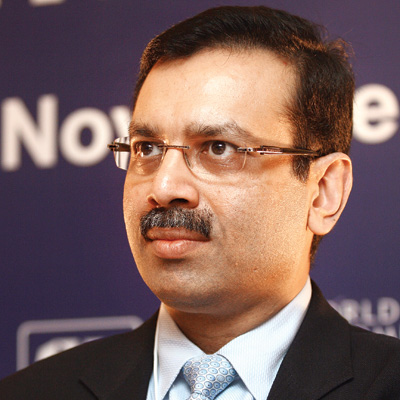 Facing the music
Music World was one of the early entrants into the specialty retail space opening its first store in 1997
With onset of digital technology and era of internet, sales of pre-recorded storage devices fell sharply due to profusion of illegally recorded stuff and downloads
In contrast, Spencer's has steadily brought down its losses to Rs 165.80 crore in fiscal 2014 from Rs 209.10 crore a year ago
RP-Sanjiv Goenka Group has called off merger of loss ridden Music World with Spencer's Retail and has decided instead to wind up the music retailing arm whose outlets and other assets have already been disposed of.
The development augurs well for Spencer's Retail as merging the now defunct music retailer with accumulated losses that crossed Rs 100 crore in fiscal 2014 would have delayed the turnaround of the bigger retail play of the group, Spencer's, which is on its way to posting its first ever profit.
"The shareholders of the company as well as its holding company Spencer's Retail have decided not to give effect to the merger scheme," unlisted Music World Retail has said in its director's report.
Music World is a wholly owned subsidiary of Spencer's Retail and has CESC as its ultimate holding company.
"Shareholders of the company at a general meeting held on May 14, 2014 have passed a special resolution recalling the scheme of amalgamation earlier approved by them and also by Calcutta High Court envisaging amalgamation of the company with Spencer's Retail... The company has been legally advised that in the said circumstances, the scheme doesn't have to be given effect of and the certified copy of the order of the High Court, which is still awaited, will not be filed with the ROC (Registrar of Companies) upon its receipt,"
Music World chain of stores which had been retailing audio CDs, DVDs gaming consoles and software and music accessories, has fully exited its businesses in fiscal 2014 after its losses touched Rs 35.25 crore in fiscal 2013.
"In view of challenges faced by the music industry in retailing the music in physical format and also in line with the steps taken in the last financial year, the company has fully discontinued its business operations during the year. It has taken necessary steps for closing the operations and settling of the liabilities," it said.
Music World was one of the early entrants into the specialty retail space opening its first store in 1997. But with onset of digital technology and era of internet, sales of pre-recorded storage devices fell sharply due to profusion of illegally recorded stuff and downloads.
In contrast, Spencer's has steadily brought down its losses to Rs 165.80 crore in fiscal 2014 from Rs 209.10 crore a year ago.
''During fiscal 2014 Spencer's opened eight new hypermarkets in the existing clusters. In the next financial year also, the company is targeting to open additional 8-10 hyper markets to improve its market position. This will help in fully leveraging back-end and marketing costs," Spencer's said in its annual report.