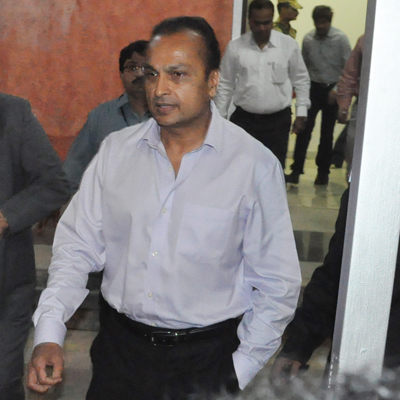 Anil Ambani's non-banking finance company—Reliance capital Ltd reported an increase in its net profit for the quarter ended March.
According to reports, profit rose from 1% to Rs.267 crore in the three months from Rs.265 crore a year earlier, the company said. The company reported higher revenue from lending to companies, general insurance and commercial finance businesses.
The profit rose 41% from Rs.190 crore as per company statements.
"Till last year we used to account for the life insurance profit only in the fourth quarter but this year we account for it in two tranches on a half-yearly basis, hence last year's profit has to be adjusted," a company spokesperson told.
Shares of Reliance Capital dropped 1.69% to close at Rs.349.15 per share on Friday on the BSE, while the benchmark Sensex lost 0.06% to close at 22,403.89 points. The results were announced after market closed for the day.
This year the life insurance business' profit has been added to our consolidated numbers in two tranches. So, the January-March consolidated figures include life insurance business' profit for third and fourth quarter only, and not the first two quarters," Sam Ghosh, chief executive officer of Reliance Capital, told Business Standard.
The Revenue has increased to Rs.1,788 crore from Rs.1,666 crore and the company also reported a Rs.2 crore loss on sale/merger of subsidiaries in the quarter ended March versus a Rs 40 crore profit in the year-ago period.
Read: Government returns Reliance Industries Ltd's bank guarantee for new gas price