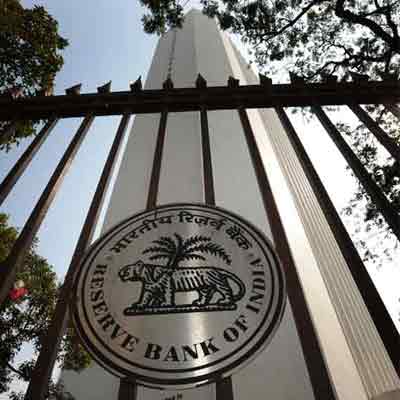 Has the Reserve Bank of India (RBI) run its course on being hawkish on interest rates? Unlikely given the inflation rate is yet up north.
The hawkish stance sustained by various regimes at RBI has indeed paid off in reigning in the spiraling inflation. This means there is unlikely a case for any easing in the policy announcement tomorrow.
During FY11-FY14, while the wholesale price index (WPI) inflation has come down from levels of 9.6 % to 6 %, Consumer Price Inflation (CPI) has reduced from 10.4 % to 9.4 %.
This shows the monetary tightening might have room yet for further action. A Zee Research Group (ZRG) study of last four fiscals revealed that of all the 31 instances where RBI acted on interest rate it hiked it on 15 instances (48 %). RBI on these occasions maintained its hawkish stance opting to increase the repo rate. Further, there were merely four instances when RBI reduced the repo rate (13 %).
Out of the 31 instances, 26 policy actions were taken by D Subbarao, the previous RBI governor. During the period under review, there were 12 instances where he opted to raise the key policy rates. Similarly, out of the total five instances, Rajan has raised repo rates on three events (60 %).
Tomorrow, Rajan will be presenting the sixth credit policy since he took over as the governor of the RBI in September 2013. In his first two policies, he has raised the repo rate twice each by 25 basis points (1 basis point is equivalent to 0.01 %).
Further, he has raised the repo rate by 25 basis points in the fourth policy. However, in the fifth and third policy he kept policy rates unchanged. The current repo rate stands at 8 %.
Of late, Rajan has been praised for his efforts to fight inflation. He has accepted some of the recommendations of Dr. Urjit R. Patel Committee report. For instance, he had adopted the new CPI (combined) as the key measure of inflation. RBI has intended to hit 8 and 6 % CPI inflation by January 2015 and 2016 respectively.
RBI also adopted the panel's recommendation to review monetary policy every two months. It had been reviewing policy eight times a year.
However, the headline CPI inflation (combined) for April 2014 further accelerated to three month high at 8.59 % (y-o-y). As the rates are still above the RBI's comfort zone, one has to wait a little more for witnessing lower interest rate regime.
In sync with the view, a Nirmal Bang report stated, "We believe interest rates will stay firm at 8.0 % and the RBI will maintain status quo on key rates until 1HFY15, as the central bank will look out for more information on the progress of monsoon, policy measures of the new government and fiscal/budgetary trend."
Exhibit: RBI moves over the four fiscal years (FY11-FY14)
| | | | | |
| --- | --- | --- | --- | --- |
| Fiscal Year | Date on which RBI has taken an action | Repo Rate | WPI (annual average) (%) | CPI (annual average) (%) |
| | 20-Apr-10 | Increased by 25bps (5.25%) | | |
| | 2-Jul-10 | 25 bps (5.5%) | | |
| | 27-Jul-10 | 25 bps (5.75%) | | |
| FY11 | 16-Sep-10 | 25 bps (6%) | 9.6 | 10.4 |
| | 2-Nov-10 | 25 bps (6.25%) | | |
| | 25-Jan-11 | 25 bps (6.5%) | | |
| | 17-Mar-11 | 25 bps (6.75%) | | |
| | | | | |
| | 3-May-11 | 50 bps (7.25%) | | |
| | 16-Jun-11 | 25 bps (7.5%) | | |
| | 26-Jul-11 | 50 bps (8%) | | |
| FY12 | 16-Sep-11 | 25 bps (8.25%) | 8.9 | 8.4 |
| | 25-Oct-11 | 25 bps (8.5%) | | |
| | 24-Jan-12 | Unchanged (8.5%) | | |
| | 9-Mar-12 | Unchanged (8.5%) | | |
| | 15-Mar-12 | Status Quo (8.5%) | | |
| | | | | |
| | 17-Apr-12 | Reduced by 50 bps (8%) | | |
| | 18-Jun-12 | Unchanged (8.0%) | | |
| FY13 | 31-Jul-12 | Unchanged (8.0%) | 7.4 | 10.5 |
| | 17-Sep-12 | Unchanged (8.0%) | | |
| | 30-Oct-12 | Unchanged (8.0%) | | |
| | 18-Dec-12 | Unchanged (8.0%) | | |
| | 29-Jan-13 | Reduced by 25 bps (7.75%) | | |
| | 19-Mar-13 | Reduced by 25 bps(7.50%) | | |
| | | | | |
| | 3-May-13 | Reduced by 25 bps (7.25%) | | |
| | 17-Jun-13 | Unchanged (7.25%) | | |
| FY14 | 30-Jul-13 | Unchanged (7.25%) | 6 | 9.4 |
| | 20-Sep-13 | 25 bps (7.50%) | | |
| | 7-Oct-13 | Unchanged (7.5%) | | |
| | 29-Oct-13 | 25 bps (7.75%) | | |
| | 18-Dec-13 | Status Quo (7.75%) | | |
| | 28-Jan-14 | 25 bps (8%) | | |
Source: Elara Capital and Anand Rathi report