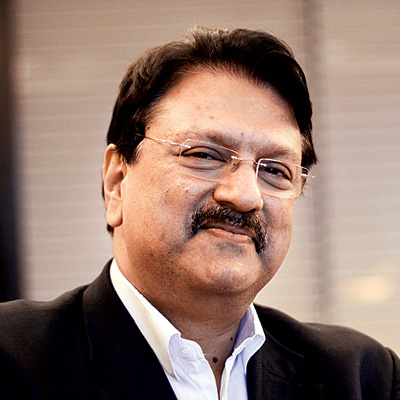 With clinical trial approvals in India on a steady decline, pharmaceutical companies are shutting their indigenous drug discovery operations in the country.
Last week, Piramal Life Sciences announced that it is shutting down its drug discovery and research unit in Goregaon, Mumbai. This has left close to 400 employees in the categories of band one and two, research fellows on government-funded projects and apprentices in a lurch.
While the pharma company has offered its scientists an option to either opt for voluntarily retirement from their posts or seek a relocation to other units in Hyderabad, Pithampore, Indore, Chennai or Ahmedabad, the latter choice looked bleak.
Close to 90% of the 200 scientists in the company have opted for Early Separation Scheme (ESS), said a senior scientist on condition of anonymity. Also, whether the applications made by the employees for ESS have been accepted or rejected by the management will be conveyed to them by September 9, states the letter dated August 27, circulated by Piramal Life Sciences to their employees, of which dna has a copy.
A scientist working in the drug discovery unit of New Chemical Entities (NCE) research since the last seven years told dna, "The option of relocation is a very diplomatic mention. We have to intimate the company by September 2, whether we want to opt for Early Separation Scheme. Meanwhile, there is no clarity on where could we be possibly relocated or what our future job role in the company will be, if we are retained."
In the letter, the company mentions that investments in NCE research are no longer viable and needs to be cut down. "We have been reviewing our pipeline of drugs under development along with our advisors, and based on future investments and time required to take them to fruition, we have determined that the risk reward ratio is no longer favourable," says the letter.
Some scientists, sources say, had joined barely two weeks ago from other drug companies and have been asked to retire voluntarily, which is a huge setback for them. "Some more who were joining in another week, had already left their previous jobs and were in transit from Gujarat and Bangalore," said another scientist.
However the company maintains that change in regulatory environments has necessitated shifting clinical trials out of India, resulting in higher costs for conducting research in the country.
"Of hundred odd drug compounds which are tested over a span of years, hardly one compound is successful. Each compound to reach a stage of clinical trials from drug discovery requires an investment of close to $4 billion. We cannot afford such high investments and thus have little option but to shut drug discovery units," said Dr Swati Piramal, vice chairperson, Piramal Industries Limited.
Employees in the drug discovery unit ranging from junior research associates to higher managerial levels get paid between Rs three lakh to Rs forty lakh per annum.
"With no clarity on where will we be posted if we do not opt for ESS, as also a slump in the job market with no clinical trials happening in India, we are stuck between the devil and the deep blue sea," added the scientist.
The drug discovery and research unit has been running into losses since the past two years. Since the past 17 years, the company has invested over Rs 2,000 crore in research and development of NCEs in the fields of infectious diseases, inflammatory disorders, neurosciences, cardiology, oncology and metabolic disorders including diabetes.
NCEs are new single or combination drugs which provide important new therapies to patients which have not been previously approved by drug regulators like the US- Food and Drug Administration (FDA).
In India, Piramal Healthcare invests between Rs 100-200 crore every year on each of its facilities The pharma company has a total employee strength of 6,000, with eleven manufacturing and R&D units in India and abroad.