E-tail cos bag $542 million in 2013, almost 100% more than 2012.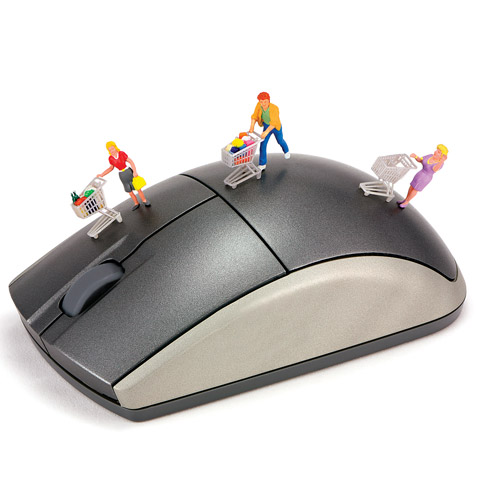 Early last year, the online retail space was seen as an investment bubble. Just three weeks into the new year, the perception is changing as the segment has seen renewed investor interest in the past six months.
Companies in the online space have secured funding of $542 million in 2013, almost double that of $273 million in 2012, according to Venture Intelligence data. And this when the overall 2013 venture capital (VC) investments fell 10.3% to $805 million from $898 million in 2012.
Karmvir Rajpurohit of the Karmvir Avant Group, which has invested in localbanya.com, an online supermarket chain, says that private equity (PE) and VC investors are finding attractive pockets in the crowded e-commerce space. "Instead of me-too kind of sites, investors are looking at companies that will enjoy the first-mover advantage in online retailing."
If it's not niche start-ups, then large established players are getting PE/VC funding. Stated differently, mid-sized online retailers are still struggling.
"As a result, the latter will either get acquired by larger players (especially those with same set of investors) or will have to shut shop (if the business is completely unviable). Unless immediate future growth projections are viewed as achievable, it would be a tough for them to attract investors," said Deepesh Garg, director, Ozone (O3) Capital Advisors.
Ganesh Subramanian, COO, myntra.com, says e-commerce is still at a nascent stage in India and is growing at a compounded annual growth rate (CAGR) of 30-40%, thus encouraging investors to look at it.
Online retail sales in India, estimated at $600 million in 2012, are expected to grow manifold and top $760 billion by 2021, according to a Technopak Survey.
Increased internet penetration and pick-up in mobile commerce are aiding growth of online retail.
"Improved logistics like warehousing is giving customers a completely different internet shopping experience that was just not possible a few years ago. That's why, the potential of e-commerce is real and the interest is renewed," said Mahendra Swarup, president and member of the executive committee of the Indian Venture Capital and Private Equity Association.
Several online players have also become more cautious after receiving a few hard financial knocks early on in their ventures. Now, they have a clearer and more reliable business model.
Avinash Gupta, national leader and head, financial advisory services, Deloitte, says that warehousing, logistics and an enjoyable consumer experience are key to the business. And firms that address these issues usually secure funding.
But funding and growth of the segment alone do not guarantee long-term success. For several me-too and small online retailers, survival remains a huge challenge, experts said.