Rising core inflation remains a concern; slide in headline numbers led by fall in food inflation; 'can't rule out rate hike in March'.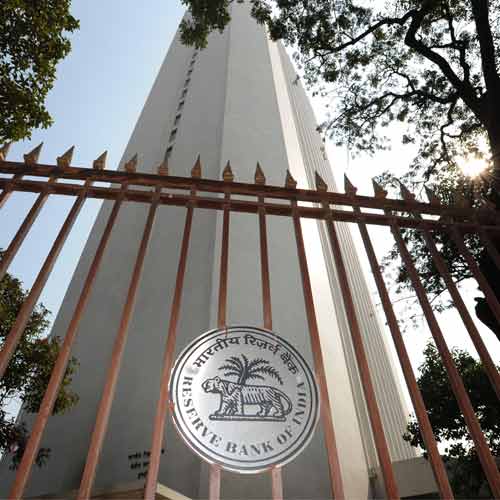 In December, the rate of inflation fell significantly at both wholesale and retail levels. Wednesday's data showed that the Wholesale Price Index (WPI) eased to 6.2% from 7.5% in November; the Consumer Price Index (CPI) came in on Monday at 9.87% from 11.16%.
But this does not mean that the inflation-wary Reserve Bank of India (RBI) will start cutting interest rates, experts said. For, even as the economic slowdown persists, inflationary woes are far from over. For instance, core inflation, which is a proxy for demand-side pressure for the RBI, continues to be a concern. Fall in headline numbers was led by reduction in food inflation while core WPI inched up to 2.75% from 2.63% and core CPI was almost unchanged at 8% in December.
In its last mid-quarter monetary policy review, the RBI emphasised easing of both headline and core inflation to decide the course of its next rate action.
The central bank had hiked policy rate by 25 basis points or bps each in September and October citing inflationary pressures. It maintained status-quo in December – the repo rate is now at 7.75% – but had warned of a mid-term rate action in an event of runaway inflation.
Economists said that it is likely that the RBI will keep rates unchanged in the third-quarter monetary policy review on January 28. "The surprise factor came in from an uptick in the core inflation. The RBI would definitely take cognizance of this fact and hence will be in no position to ease its monetary policy stance, despite the relatively larger-than-expected drops in the headline numbers," said Indranil Pan, chief economist, Kotak Mahindra Bank. In November, the Index of Industrial Production (IIP) fell 2.1% compared to 1% contraction a year ago, raising hopes that the RBI might switch to a softer policy stance.
"Manufacturing goods inflation is on a lower side and with industrial production limping, we hope the RBI will consider a downward revision in policy rates later this month," said Sidharth Birla, chairman of Xpro India, Digjam, and president of the Federation of Indian Chambers of Commerce and Industry or Ficci. With a sticky core inflation, this may not be possible. "In fact, one cannot rule out a rate hike in March since the core inflation in WPI and CPI is moving up gradually," said A Prasanna, chief economist, ICICI Securities Primary Dealership.
According to Abheek Barua, chief economist, HDFC Bank, holding policy rates at the current level until elections may be a safer option for the RBI. "In absolute terms, inflation levels are still high.
With elections coming up, we are entering a phase of uncertainty. If you cut interest rates, there could be pressure on the currency. The RBI may want to stay on hold till elections," said Barua.
Going forward, after easing for a couple of months, economists expect inflation to start moving up again.
Moreover, the RBI is due to release a report on the review of the monetary policy framework.
Nomura economists Sonal Varma and Aman Mohunta expect the central bank to shift focus on to CPI inflation in the new monetary policy regime. "We continue to expect a cumulative 50-bps hike in repo rate in 2014," they said in a note.
Taimur Baig, chief economist-Asia, Deutsche Bank, said, "A favorable base effect could see dramatic disinflation in 2H14, which would nudge the central bank into easing monetary policy."