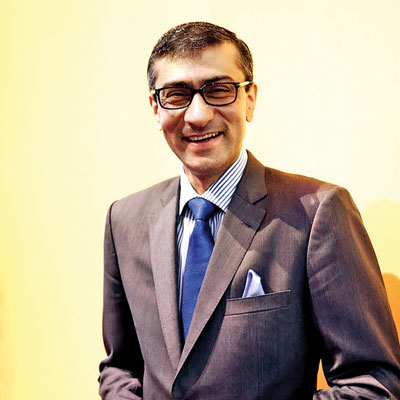 Mangalore University, the alma mater of Microsoft chief Satya Nadella, is all set to celebrate yet again.
One of its former students, Rajiv Suri, is one of the leading contenders for the job of the chief executive officer of Finnish firm Nokia. Suri is currently the CEO of Nokia Siemens Network.
Nokia is set to close the sale of its phone business to Microsoft and is likely to name Suri as its next CEO.
Reuters quoting a local newspaper in Helsinki reported that Nokia would on Tuesday name Suri as its next CEO and outline its new strategy with a focus on its networks equipment business.
NSN, however, refrained from giving any comment citing it as a pure speculation.
Born in 1967, Suri holds a Bachelor of Engineering in Electronics and Telecommunications degree from Mangalore University and has been associated with Nokia since 1995.
He joined Nokia Networks India as a system marketing manager, cellular transmission, and has held several senior positions in the last two decades.
He has been CEO of NSN since October 2009, presiding over its successful turnaround and restructuring.
"He has a very firm head on his shoulders," says Sanjay Kapoor, former CEO of Airtel, narrating an incident when Nokia was working on a hardware deployment with Airtel.
"I remember there was a hardware deployment he did and we had significant teaming issues with that. I really saw that Rajiv took the onus on himself. Not for once did he panic. He asked me to give him some time and said he would take care of the problem till the time it satisfied us. He followed up things within the given timespan and obviously the error was rectified," Kapoor told dna.
"He has moulded himself very well as somebody who understands diversity and different challenges at different parts of the world. I have seen him really grow from a regional level to a global level executive in a very short span of time," Kapoor said.
Suri has over 23 years of international experience and is regarded to cherish the opportunities of transformational and turnaround assignments. According to NSN's website, Suri has worked
in roles comprising strategy and M&A, product marketing, sales, major account leadership, regional and business unit leadership.
He has lived in Middle East, Asia, Africa and currently has made Espoo, Finland his home.
His wife is an entrepreneur and they have two sons.