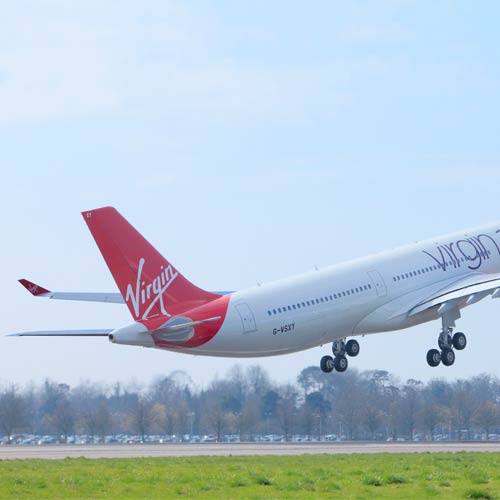 The rising military tension in Ukraine is going to pinch the pockets of air travellers in India, as the crisis has sent jet fuel prices to a new high in 2014.
Jet fuel prices have been witnessing an upward trend since April, after seeing a dip in the months preceding it. International Air Transport Association (IATA), a trade body representing 280 airlines across the globe, blames the price rise to the ongoing crisis in Ukraine, which threatens to disrupt the crude oil supplies.
A latest IATA report states: "Jet fuel prices rose back above USD 120/barrel (bbl) in April, remaining well within the high range of the past 3 years. The recent rise in crude oil prices largely reflects rising tensions in Ukraine, which threaten to disrupt supplies." According to aviation industry experts, jet fuel purchase is the biggest expenditure an airline makes for its operations. In India, jet fuel consumes over 42 per cent of the expenditure of all airlines and this gets passed over to the passengers at a later stage.
The crisis in Ukraine and subsequent military intervention caused instant uproar and opposition from the US, Europe and other countries, who later even enacted some sanctions on Russian (although lighter ones). Russia, on its part, blamed the US and EU for fuelling and sponsoring a civil revolution in Ukraine and even put their own sanctions in retaliation. The crisis began in February, after the deposition of President Viktor Yanukovych. Dozens of people have been killed in Ukrain so far.
The IATA report adds that the situation would have been worse, had the situation in Libya (in north Africa) not improved. "The impact on price could have been greater if it was not for the progress toward operation at a Libyan port," it stated. Libya, which too has been facing civil unrest, has wrestled back control of its ports from the armed rebels. The rebels had captured three of Libya's largest ports last year to grab the revenue generating out of the country's crude oil export.