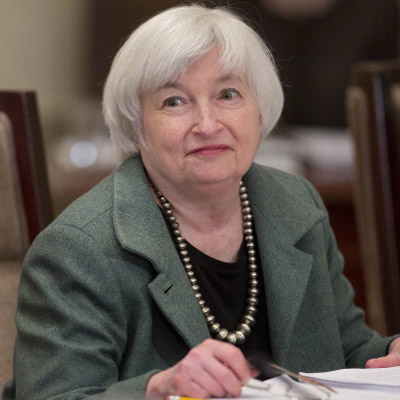 Asian shares look to extend recent solid gains on Thursday after minutes of the Federal Reserve's latest policy meeting suggested the Federal Reserve may be more cautious towards raising interest rates than markets had thought.
Chinese exports and imports both undershot market expectations, but analysts said the data was likely to be distorted due to over-invoicing last year to skirt tight capital controls and markets showed muted reaction to the data.
MSCI's broadest index of Asia-Pacific shares outside Japan hit a five-month high and last stood 0.1 percent higher, while Japan's Nikkei gained 0.7 percent from a two-week low hit the previous day.
The minutes showed Federal Reserve officials fretted last month that investors would overreact to policymakers' latest views on interest rates that appeared to map out a more aggressive cycle of rate hikes than was actually anticipated.
"It's not so much that the Federal Reseve was dovish but the Fed has turned out not to have become hawkish. People were nervous as it was the first meeting under Yellen," said Tohru Yamamoto, chief fixed income strategist at Daiwa Securities.
The perceived dovish tone of the minutes, from a March 18-19 Federal Open Market Committee meeting lifted all three major U.S. stock indexes more than 1 percent, with recently battered Internet and biotech stocks among the day's biggest gainers.
It also sparked a wave of buying of short- and intermediate-term government debt, pushing yields to their lowest levels in three weeks.
Investors are pushing back expectations of the Fed's first rate increase to late 2016, with federal funds futures now pricing it in around October, compared to around August about a week ago.
As lower short-term rates and bond yields typically reduce the relative attraction of a currency against others, the dollar came under broad pressure.
The dollar index stood at 79.52, within sight of 79.268 hit on March 13 and its 2013 low around 79.00 hit twice last year.
The euro traded at $1.3850, having recovered from a five-week low of $1.3705 hit last Friday after fairly upbeat U.S. employment data.
The dollar fetched 101.88 yen, near Tuesday's three-week low of 101.55 yen, while the British pound edged near its four-year peak hit on February 17.
In Asia, a standout performer was the Korean won, which hit a more than 5-1/2-yr high, rising as much as 1.6 percent in the last two sessions after a major chart break, supported in part by strong inflows from offshore funds.
Chinese shares held near a seven-week high hit the previous day even after surprisingly weak trade data as investors expect the government to continue to take steps to prop up the economy.
The Australian dollar also held near a five-month high of $0.9309, helped by firm local job data.
Elsewhere, Indonesian shares and the rupiah currency fell a day after the main opposition party failed to win enough votes in parliamentary elections to nominate hugely popular Jakarta governor Joko Widodo for the presidency without the help of other parties.
Oil prices were also firm, helped by unexpectedly high U.S. gasoline demand as well as tensions between Russia and the West as eastern Ukraine is rocked by unrest.
U.S. crude futures stood at $103.23 per barrel, having risen as high as $103.77 on Wednesday, the best level since early March.